Russia to cut off natural gas supplies to Finland from Saturday
Russian supply of natural gas to Finland will be cut on Saturday morning, Finnish and Russian energy companies said Friday, after the Nordic country refused to pay supplier Gazprom in rubles.
Published May 20,2022
Subscribe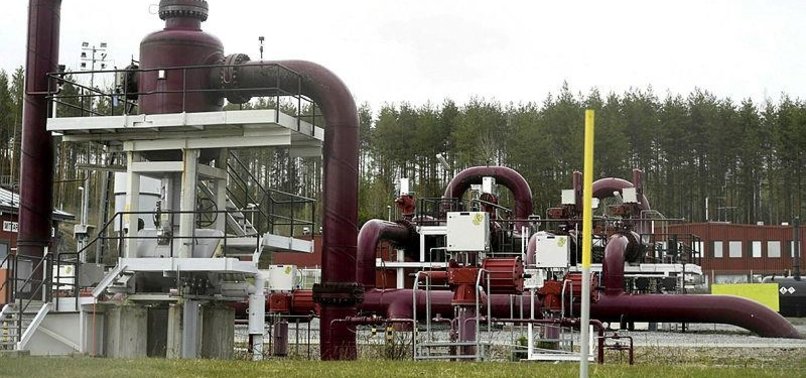 Russian natural gas flows to Finland will be halted early on Saturday, following a dispute about rouble payments with Gazprom, the Finnish state-owned energy provider Gasum said.

The supply of gas from Russia is set to stop at 7 am (0400 GMT).

Moscow's move marks a rise in tensions with its Nordic neighbour, which this week officially applied for membership in the NATO defence alliance.

"It is highly regrettable that natural gas supplies under our supply contract will now be halted," Gasum boss Mika Wiljanen said, in a statement released on Friday.

"However, we have been carefully preparing for this situation and provided that there will be no disruptions in the gas transmission network," the statement continued.

Alternate supply networks had been set up, Gasum said, including the Balticconnector natural gas pipeline, which connects Finland and Estonia.

Gas makes up only about 5% of Finland's energy mix, according to the Finnish Broadcasting Company. However, almost all of it comes from Russia.

Gasum said it is the only energy company in Finland that buys gas directly from Russia's Gazprom.

Minna Ålander, a Finland expert at the German Institute for International & Security Affairs, said this was "no reason to panic" and that the supply cut had been anticipated for weeks.

"That Russia is now stopping energy supplies to Finland is part of their bigger bullying scheme towards EU member states," Ålander wrote on Twitter. "It's just that the strategy backfires in the Finnish case because Finland doesn't depend on Russian energy."

Jukka Leskelä, chairperson of the Finnish Energy Industries Association, also doesn't expect supply problems this summer.

"There is still a lot of time before the fall and winter. The situation has changed a lot," Leskelä told the Finnish news agency STT. "Many companies have already taken safety precautions and are looking for alternatives to Russian gas."

On Wednesday, citing Europe's altered security landscape following Russia's invasion of Ukraine, Finland and Sweden submitted applications for NATO membership.

Russia had promised a response, but whether there is a connection with the energy cut-off is unclear.

Last month, Russia also froze gas supplies to Poland and Bulgaria because they had failed to make payments in roubles in line with Moscow's demand, which is seen as a tactic to boost the value of the local currency amid tough Western sanctions on the economy.