Finland and Sweden's memberships to NATO pose a threat to Russia - defense chief
"The situation on Russia's western border is characterized by a growing military danger after the two Nordic nations applied to join the defense alliance," Russian Defense Minister Sergei Shoigu Shoigu told a ministry meeting on Friday
Published May 20,2022
Subscribe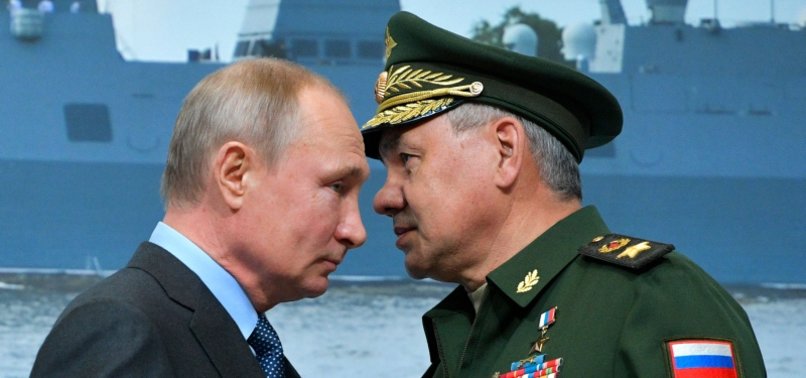 Russian Defence Minister Sergei Shoigu has called the accession of Finland and Sweden to NATO a danger to Russia and announced plans to build new military bases to counteract this threat.

The situation on Russia's western border is characterized by a growing military danger, Shoigu told a ministry meeting on Friday, after the two Nordic nations applied to join the defence alliance.

Tensions in Russia's western defence district are now increasing significantly, Shoigu said, announcing plans to build 12 new military bases there by the end of the year.

"At the same time, the US and NATO are increasing the scale of their operational and military preparations on our borders," Shoigu said.

He also complained about a new manoeuvre held on Russia's borders by NATO member states, referring to the Defender Europe 2022 exercise.

Shoigu also accused the US of massively increasing the number of flights carried out by its strategic bombers in Europe in recent years, to 45 a year, up from 15.

He also said US warships armed with missiles were seen more frequently in the Baltic Sea.

Shoigu said Russia was making progress in Ukraine and that the military would soon be equipped with strategic drones that could save expenditure on personnel, reconnaissance and ammunition.