Turkey needs new post-virus economic narrative: TUSIAD head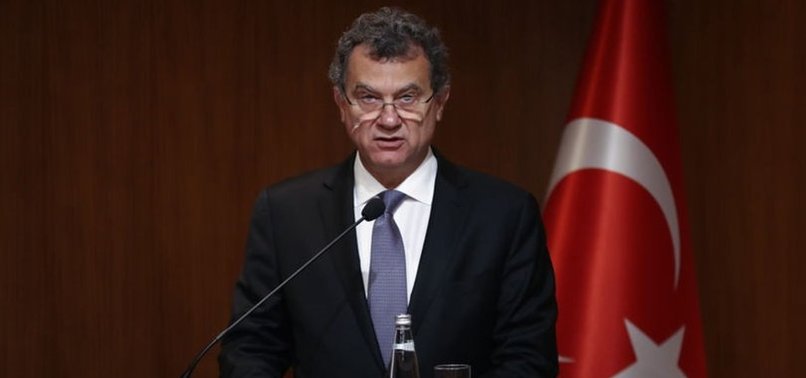 Amid virus-driven changes in approaches to global growth, Turkey needs a new narrative and a more libertarian line on fundamental rights and freedoms, a top Turkish business leader said Thursday.
"Turkey is a country that has experienced, managed, and overcome many crises before," Simone Kaslowski, the head of the Turkish Industry and Business Association (TUSIAD), told an advisory meeting.
If the country takes a more libertarian line on fundamental rights and freedoms, then it will be able to direct its energy in an efficient and constructive direction, he stressed.
"The rule of law and a reliable judicial system that works quickly and fairly will pave the way for permanent and sustainable growth, ensuring the flow of investment capital into the country," he underlined.
He said all stakeholders should work to create an atmosphere of trust in society, the economy, and politics.
Along these lines he welcomed news of the government pursuing new legal and judicial reforms.
"As long as an environment of trust, predictability, and freedom is fully provided, we believe in our human resources, above-ground natural resources, the growth potential of SMEs [small- and medium-sized enterprises] that provide jobs and food opportunities to 74% of the working population, and our capacity to be creative and different in all areas," he said.
Turkey has the potential to be a bridge between East and West, and it is everyone's responsibility to use this potential to boost the welfare of our country and all sectors of society, he added.
MORE PROMISE IN 2021
For his part, Tuncay Ozilhan, the head of TUSIAD's High Advisory Council, said economic developments in Turkey seem more promising for 2021 than the current year.
Pointing to the major changes to the economy and society wrought by the crisis, he said nothing will be the same afterwards.
"As a country, we are likely to be positively affected by changes in value chains thanks to our strategic geography," he added.
If Turkey invests in technology and people, ensures economic stability, and completes long-awaited legal reforms to the business and investment climate as soon as possible, it can take advantage of this opportunity, he stressed.
Emphasizing that the pandemic also proved the strategic importance of the agricultural sector and food production, he said dependence on production from abroad creates a major problem in terms of final products and the intermediate input supply.
"We need to consider a new production model that will improve the domestic production of strategic products," he said.
Turning to foreign policy, Ozilhan said they are following this area closely, adding that international strengthening of the rules-based international order would definitely benefit Turkey.
On Turkish-EU relations, he said the EU should refrain from moves which run contrary to common strategic targets, referring to recent tension in the Mediterranean, including the Nov. 22 search of Turkish-flagged ship by a German frigate enforcing a Libya arms embargo.
Turkish politicians called the search-which found nothing illicit-illegal and tantamount to an act of "piracy."
Institutional progress in relations would benefit both Turkey and the EU, he stressed.
Along these lines, a new dynamic in relations could take action on a number of concrete steps, such as updating the outmoded customs union to include the "Green New Deal," digital Europe, agriculture, public procurement, and services, as well as completing visa liberalization dialogue.
Turkey is a country that can make remarkable contributions to resolve problems facing the bloc, including the refugee crisis and xenophobia, he explained.