Turkey in cooperation with Iraq against Daesh, PKK - PM Yıldırım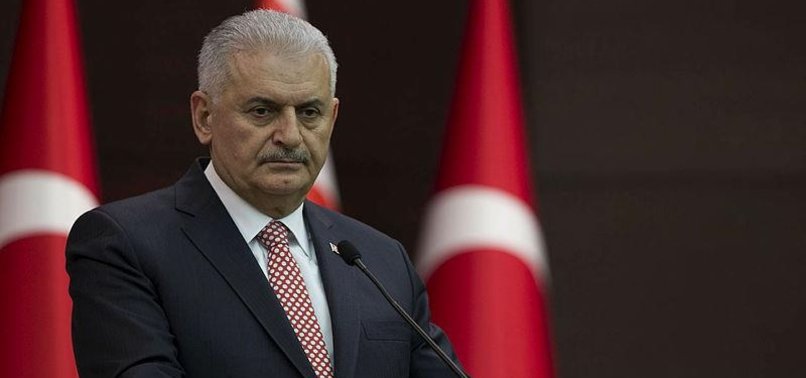 Turkey is in close cooperation with Iraq in the fight against Daesh and PKK terrorist groups in northern Iraq through cross-border cooperation, Prime Minister Binali Yıldırım said on Friday.
Speaking to reporters in the capital Ankara, Yıldırım said: "Whenever the need arises, [cross-border] operations are always held in northern Iraq.
"We are in close contact with the Iraqi government [...] with regard to both eradicating Daesh from the region completely and wiping out PKK."
He said he hoped to develop a better cooperation with Baghdad in the near future.
The PKK -- listed as a terrorist organization by Turkey, the U.S. and the EU -- resumed its armed campaign against Turkey in July 2015.
Since then, it has been responsible for the deaths of more than 1,200 Turkish security personnel and civilians, including a number of women and children.
At least 319 people have lost their lives in Daesh terror attacks in Turkey, where the terror organization has targeted civilians in suicide bomb, rocket and gun attacks.
Also speaking at the inauguration of Politics Academy at AK Party's headquarters in Ankara, Yıldırım reiterated the country's resolute stance in the fight against terror groups in the region.
"Our fight will not stop until the terrorism is completely eradicated from these soils," he said.
On Jan. 20, Turkey launched Operation Olive Branch to clear YPG/PKK and Daesh terrorists from Afrin, northwestern Syria.
A total of 3,149 terrorists have been "neutralized" since the start of Operation Olive Branch in Syria's northwestern Afrin region, the Turkish General Staff said in a statement on Friday.
- EASTERN GHOUTA CRISIS
The Turkish premier also called on the international community to see the ongoing "cruelty" in Syria's Eastern Ghouta region.
"We stand by the people of Eastern Ghouta and the oppressed today, just like we defended Jerusalem previously."
A suburb of Damascus, Eastern Ghouta -- home to some 400,000 people -- has remained the target of a crippling regime siege for the last five years that has rendered the delivery of humanitarian aid almost impossible.
Over the past eight months, the regime has stepped up its ongoing siege, preventing food and medicine from entering the district and leaving thousands of residents in dire need of medical treatment.