Turkish troops about to enter city centre of Afrin - Erdoğan
WORLD
Agencies and A News
Published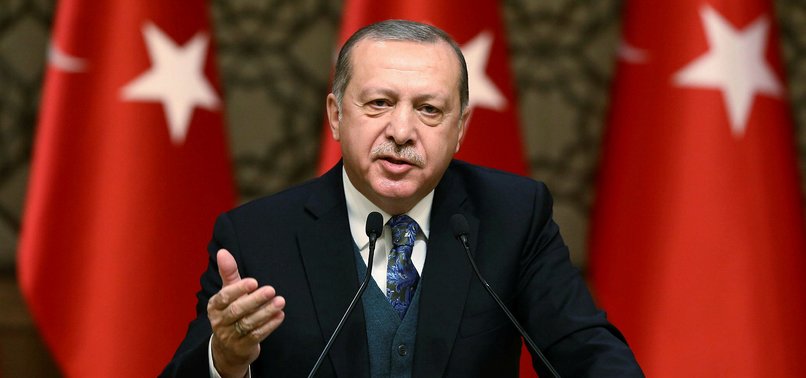 While speaking at an inauguration ceremony in capital Ankara, Turkey's President Recep Tayyip Erdoğan announced in his speech that "Afrin town is under Turkish siege. The troops are ready to enter the city centre imminent."
Turkish President Recep Tayyip Erdoğan on Friday said Turkish forces and allied rebels could enter the centre of the Kurdish-held Syrian town of Afrin "at any moment", a day after the capture of another key strategic town.
"Now our objective is Afrin... As of now, we have Afrin encircled. We can enter Afrin at any moment, God willing," Erdoğan told his ruling party in Ankara, a day after Turkish forces took control of the town of Jandairis.

The Turkish Armed Forces (TAF) will clear northern Syria of terrorist groups until Iraqi border, after completing Afrin and Manbij operations, President Erdoğan added.



He also stressed in his speech that 3,171 YPG/PKK and Daesh terrorists had been 'neutralized' since start of Operation Olive Branch in Syria's Afrin region.
Turkish authorities often use the word "neutralized" in their statements to imply the terrorists in question either surrendered or were killed or captured.
On Jan. 20, Turkey launched Operation Olive Branch to clear YPG/PKK and Daesh terrorists from Afrin, northwestern Syria.
Since the beginning of the operation, the Turkish military and the Free Syrian Army have liberated 159 locations, including five town centers, 124 villages, 30 strategic areas, and one YPG/PKK base.
According to the Turkish General Staff, the operation aims to establish security and stability along Turkey's borders and the region as well as protect Syrians from the oppression and cruelty of terrorists.
The operation is being carried out under the framework of Turkey's rights based on international law, UN Security Council resolutions, its self-defense rights under the UN charter, and respect for Syria's territorial integrity, it said.
The military also said only terror targets were being destroyed and "utmost care" was being taken to not harm civilians.