Germany's confirmed COVID-19 cases rise by 7,830 to 348,557
WORLD
Agencies and A News
Published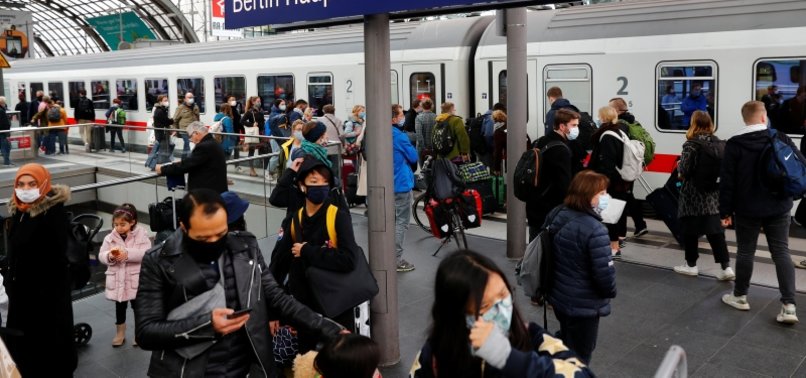 Germany recorded 7,830 coronavirus infections in the last 24-hour period, marking a new record as the highest daily figure since the pandemic began, the country's Robert Koch Institute (RKI) for disease control said Saturday.
The number of confirmed coronavirus cases in Germany increased by 7,830 to 348,557, data from the Robert Koch Institute (RKI) for infectious diseases showed on Saturday.
The reported death toll rose by 33 to 9,767, the tally showed.
The number of cases was nearly 500 higher than on Friday when 7,334 new infections were reported, the previous record.
Germany's prior infection peak of around 6,300 daily cases was in late March, but it is likely there were significantly more cases at the time as testing capacity has been greatly expanded since then.
According to the RKI, at least 356,387 people in Germany have been infected with the coronavirus since the beginning of the pandemic, while 9,767 have died, 33 more than the previous day.
The federal government wants to recruit many more helpers to support local authorities in tracing infection chains. "The need is enormous, a five-digit number of helpers is needed," Helge Braun, Chancellor Angela Merkel's chief of staff told the Rheinische Post in comments published Saturday.
In addition to the Bundeswehr contingent of up to 15,000 soldiers, the politician also said he was looking into "whether we can mobilize additional personnel reserves in the federal government and subordinate authorities."
He also expressed the hope that a large number of students could be recruited to follow up contacts.