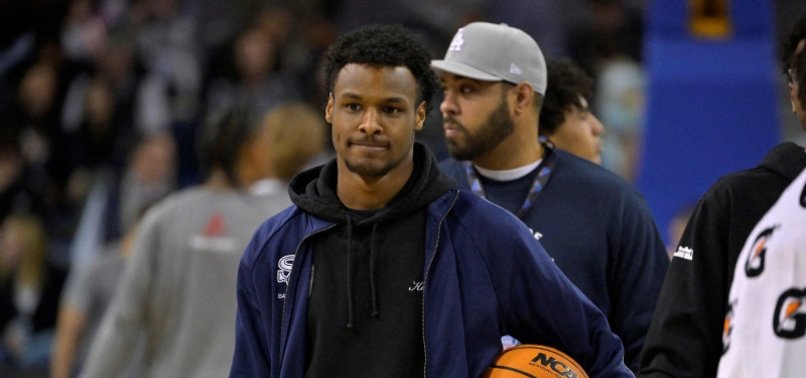 Sierra Canyon Trailblazers point guard Bronny James looks on during warm up for the Battle of the Valley against the Notre Dame Knights played at Pauley Pavilion in Los Angeles, California, U.S. (REUTERS File Photo)
Basketball icon LeBron James' son, Bronny, suffered cardiac arrest while practicing at the University of Southern California (USC), a family spokesperson said in a statement.
"Yesterday (Monday) while practicing Bronny James suffered a cardiac arrest. Medical staff was able to treat Bronny and take him to the hospital," said the statement published by several U.S. media outlets. "He is now in stable condition and no longer in ICU. We ask for respect and privacy for the James family and we will update media when there is more information."
James and his wife Savannah sent their "deepest thanks and appreciation to the USC medical and athletic staff for their incredible work and dedication to the safety of their athletes," according to the statement.
Bronny, 18, is a four-star recruit after starring at Sierra Canyon High School and is an incoming freshman for USC's basketball team.