Kyrie Irving commits to Dallas Mavericks with lucrative 3-year, $126m contract extension
Breaking news has emerged in the NBA free agency market. According to reports from various media outlets on Friday, Kyrie Irving, the highly sought-after free agent, has reached an agreement to re-sign with the Dallas Mavericks.
Published July 01,2023
Subscribe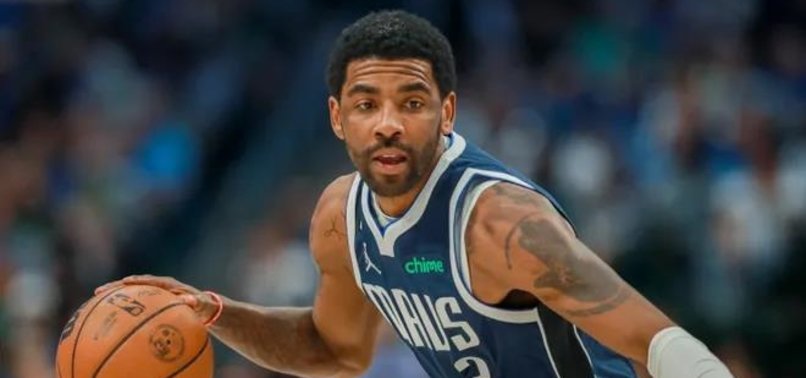 The NBA's top free agent is already off the board.

Kyrie Irving has agreed to a contract to remain with the Dallas Mavericks and stay paired with superstar Luka Dončić, multiple media outlets reported Friday.

The deal is reported to be worth $126 million over three seasons, with a player option for the final year.

The NBA's negotiating period began Friday at 6 pm ET. Deals will not be made official until the end of the league's annual moratorium on July 6.

The Mavericks acquired Irving at last season's trade deadline for Spencer Dinwiddie, Dorian Finney-Smith and draft compensation, but Irving reportedly explored other options in free agency.

Irving had been eligible for a maximum contract of up to five years and $272 million with Dallas, but he landed at a shorter deal after playing about 40 games per year over the last four seasons.

Irving accepting less than his maximum eligible contract opens up some or all of the non-taxpayer midlevel exception, up to $12.4 million, for Dallas to use on role players.

While the Mavs were determined to keep a co-star to pair with Doncic, some have questioned the viability of the fit.

Dallas finished the season 9-18 after acquiring Irving and missed the playoffs. Irving averaged 27 points, five rebounds and six assists in 20 games with the Mavericks last season.

After helping the Cleveland Cavaliers win the 2016 NBA title, Irving has morphed into one of the more enigmatic players in basketball. His stints with the Cavs and Nets both ended with trade demands.

Irving has played 671 career games since being drafted No. 1 overall in 2011, averaging 23.4 points, 3.9 rebounds and 5.7 assists.