NBA fines Harden $100,000 for disparaging comments made about 76ers
Published August 23,2023
Subscribe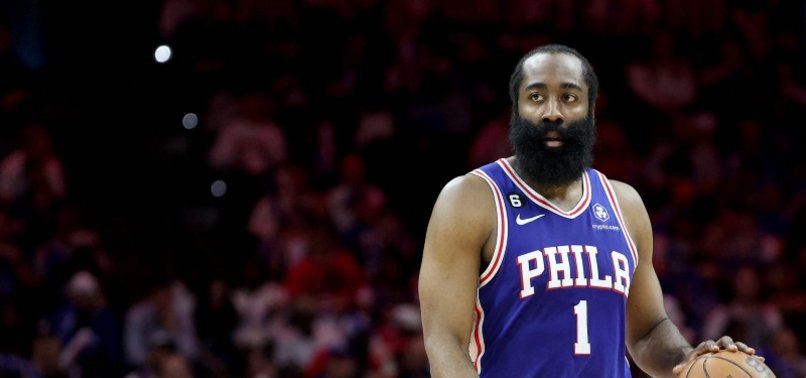 James Harden #1 of the Philadelphia 76ers dribbles against the Boston Celtics during the third quarter in game six of the Eastern Conference Semifinals in the 2023 NBA Playoffs at Wells Fargo Center on May 11, 2023 in Philadelphia, Pennsylvania / AFP
James Harden didn't hold back in besmirching the Philadelphia 76ers, and now it's going to cost him.

The NBA fined Harden $100,000 on Tuesday for comments he made about his status with the 76ers.

While Harden famously called 76ers team president Daryl Morey "a liar," the league is punishing the 2017-18 NBA MVP for publicly saying he would not perform the services called for under his player contract unless he was traded.

The league confirmed with Harden that he berated Morey because he believed the 76ers would not grant his trade request.

A $100,000 fine is the maximum the NBA can fine a player.

Harden picked up his $35.6-million player option for the 2023-24 season in late June with the understanding that Morey would work out a trade, according to reports.

It was reported last week that the 76ers told Harden's agent, Mike Silverman, that Morey was unable to find a trade for the 10-time All-Star and the franchise wouldn't deal him unless it could find a trade that would help the team contend for a championship.

That prompted Harden to blast Morey at a promotional event in China.

"Daryl Morey is a liar and I will never be a part of an organisation that he's a part of," Harden said in a video that went viral last week. "Let me say that again: Daryl Morey is a liar and I will never be a part of an organisation that he's a part of."

The 76ers were reportedly involved in trade talks with both the Los Angeles Clippers and New York Knicks, but nothing came about of those discussions.

Harden, who turns 34 on Saturday, was a solid complement to NBA MVP Joel Embiid this past season, averaging 21 points and a league-leading 10.7 assists to help the 76ers to the third-best record in the Eastern Conference.

Philadelphia was knocked out in the conference semifinals for a second straight year after losing to the rival Boston Celtics in seven games, and Harden's play in the postseason was inconsistent. He had a pair of 40-point performances but averaged just 15.1 points on 30% shooting with 8.4 assists in his other nine playoff games.

For his career, Harden has averaged 24.7 points, 5.6 rebounds, 7.0 assists and 1.5 steals in exactly 1,000 regular-season games.