2 banks burned to ground in San Diego suburb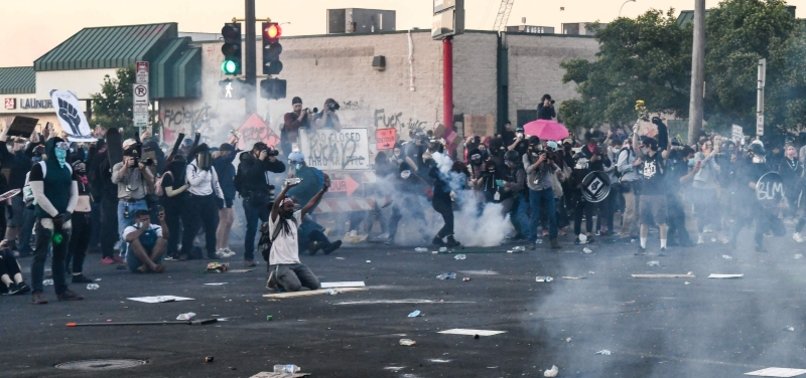 The quaint downtown of suburban La Mesa near San Diego has suffered major damage with Chase and Union banks next door to each other burned to the ground.
Windows were smashed at many businesses, including a Goodwill store, a Sotheby's real estate office and a popular bar.
San Diego police officers, aided by other law enforcement agencies, walked shoulder to shoulder through the streets after 2 a.m. Sunday, telling hundreds of protesters and observers that they would be arrested for unlawful assembly if they didn't disperse.
The east San Diego suburb of 60,000 people borders El Cajon, where the fatal shooting of an unarmed black man by a police officer triggered days of major unrest in 2016.
The La Mesa protest that began peacefully Saturday afternoon and turned increasingly violent as night fell.