Turkish President Erdoğan issues message for Eid al-Fitr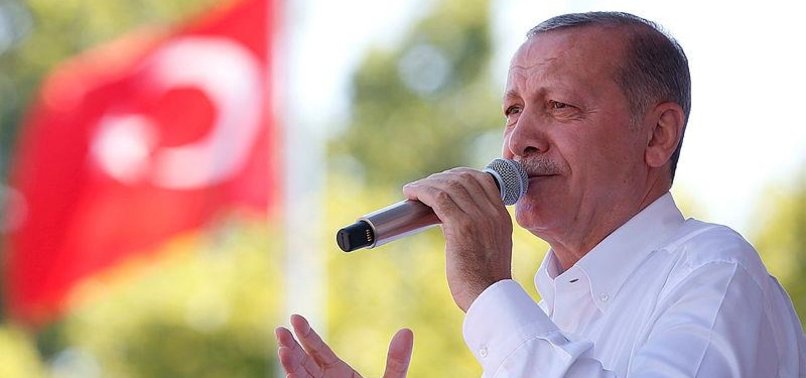 President Recep Tayyip Erdoğan on Thursday issued a message ahead of Eid al-Fitr, saying Turkey's upcoming presidential elections would "guarantee" democracy.
In his message on the eve of the Muslim festival, Erdoğan recalled "the democratic and economic strides" that Turkey had made over the past 16 years, during the rule of his ruling Justice and Development (AK) Party.
He hailed the new presidential system, saying it would benefit the Turkish nation and people.
Ali Erbaş, head of Turkey's Religious Affairs Directorate, extended Eid greetings and prayers for peace and happiness around the world.
Erbaş said religious days like Eid al-Fitr "maintain and strengthen unity, solidarity and fraternity".