Four ruling AK Party members shot dead in Turkey's Şanlıurfa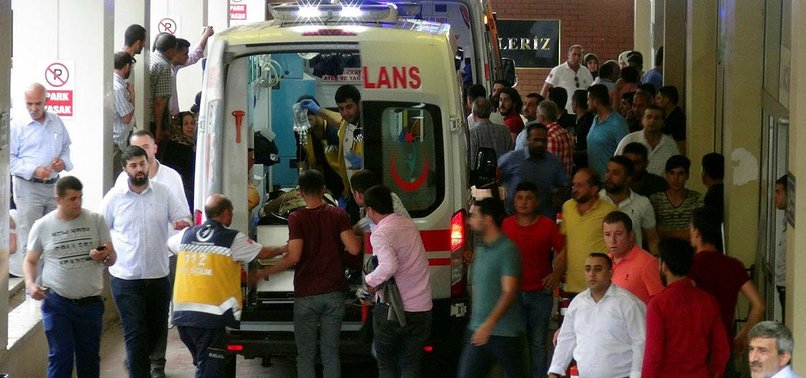 During their June 24 election campaign in Turkey's Şanlıurfa province, 4 ruling AK Party members on Thursday were shot dead, another eight got injured in Suruç district.
The Members of ruling Justice and Development (AK) Party on Thursday were attacked by a group of people in southeastern Turkey, the armed assault left four people, and eight others injured.
Health Minister Ahmet Demircan said the members, including Deputy İbrahim Halil Yıldız, were attacked while campaigning in Şanlıurfa's Suruç district ahead of the elections.
Demircan said police and an air ambulance were dispatched to the scene immediately.
He added: "We will share information as we receive it."
A source, who spoke on condition of anonymity due to restrictions of speaking to media, claimed the attackers were members of opposition Peoples' Democratic Party (HDP).
Although Yıldız survived the attack with no injuries, his older brother Mehmet Ali Yıldız was among the casualties after succumbing to his wounds in the hospital.
Main opposition Republican People's Party (CHP) leader Kemal Kılıçdaroğlu reacted to the attack, saying people should express their thoughts by voting in a democratic environment and not clashes.
"We hope that nobody has lost their lives, and again, we hope that the tensions there will end," Kılıçdaroğlu said.
This April, the parliament passed a bill for early elections on June 24, cementing Turkey's move to a presidential system.