Turks and Kurds living in Germany condemn attack on mosque
WORLD
Agencies and A News
Published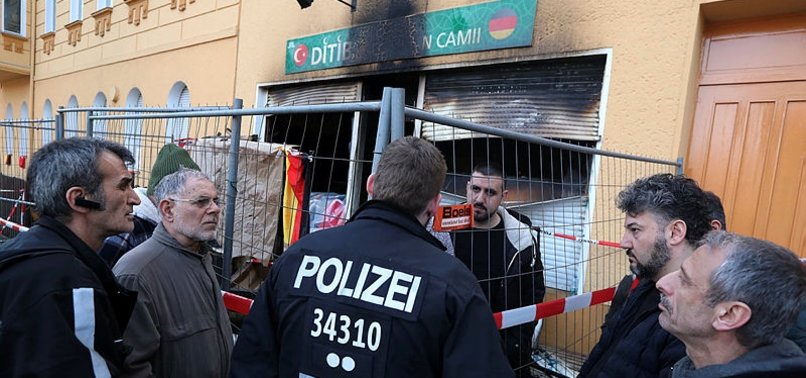 Turkish and Kurdish people living in Germany have decried the vicious incident which the unknown perpetrators vandalised the Koca Sinan Mosque belonging to the Turkish-Muslim organization DITIB in the capital Berlin.
Turkish and Kurdish groups in Germany have condemned a weekend arson attack on a Berlin mosque.
The Turkish Alliance in Berlin-Brandenburg (TBB) on Monday demanded the case be cleared up rapidly and completely "with particular attention to a possible Islamophobic and racist background."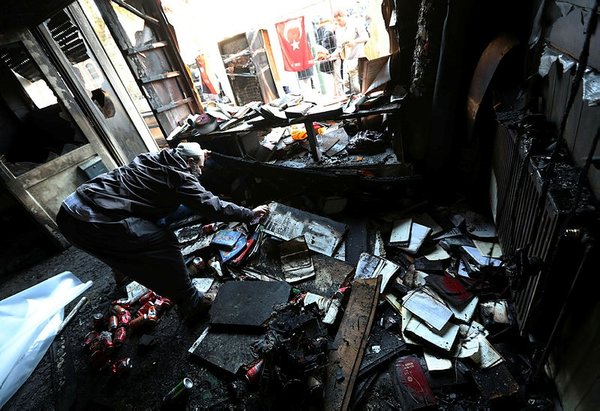 The Kurdish Community Germany also said it was "appalled" at the attack on a Berlin mosque and a series of others on Turkish targets, adding that this form of callous violence could not be justified.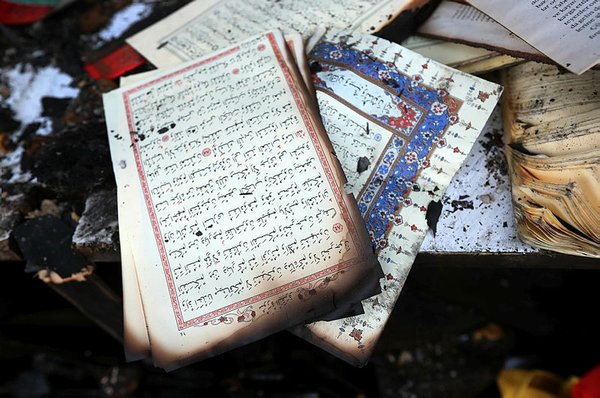 The group also condemned calls by the PYD/PKK supporters on social media to attack Turkish properties in retaliation for an ongoing Turkish military operation in Syria's Afrin region.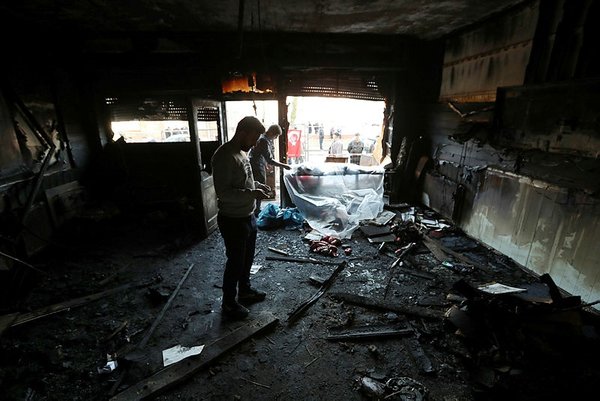 GERMANY'S TURKISH COMMUNITY WORRIED BY PYD/PKK VIOLENCE
The community voiced concerns on Monday over the surge of attacks which targeted their mosques and cultural associations.
At least two mosques and a culture association were firebombed since Friday, after the PYD/PKK terrorist group threatened to carry out more violence against Turkish institutions in Germany.
Burhan Kesici, the head of the Islamic Council, underlined that unlike previous incidents of vandalism, mosques and associations were now being attacked by Molotov cocktails and firebombs.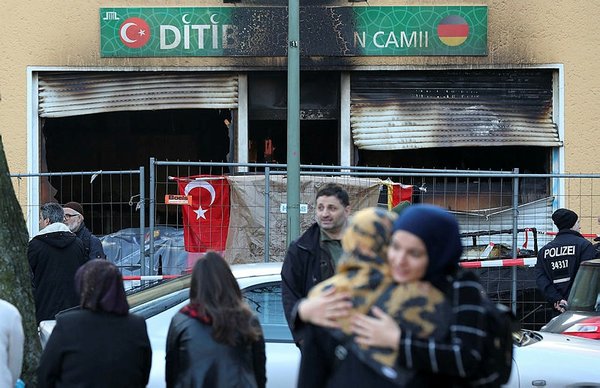 "Attacks targeting mosques are becoming more violent," Kesici told Anadolu Agency, and criticized German authorities for not taking a strong stance.
"We have not yet seen any response from the German government or the authorities," he said.
The PYD/PKK's youth organization announced recently that they will carry out more violent attacks against Turkish institutions and associations in Germany, to protest Turkey's ongoing counter-terrorism operation in northwestern Syria.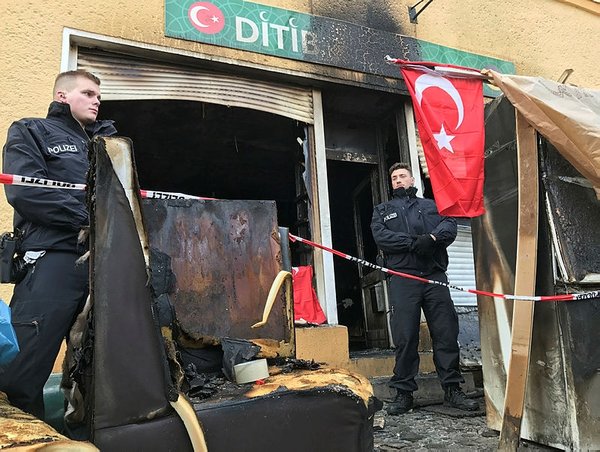 The terrorist group claimed responsibility for the arson attack that targeted a mosque in Lauffen am Neckar on Friday and posted the video footage of the attack on the Internet.
On Sunday, a Turkish mosque in Berlin was set alight by unknown assailants, who threw burning material at the building.
The PKK has been banned in Germany since 1993, but it remains active, with nearly 14,000 followers among the country's Kurdish immigrant population.


Violence by the PYD/PKK sympathizers continued on Monday, by an arson attack targeting a Turkish culture association in Ahlen, a small town in North Rhine-Westphalia.
Turkey has long criticized Germany for not taking serious measures against the PKK, which uses the country as a platform for their fund-raising, recruitment, and propaganda activities.
Germany has a 3 million-strong Turkish community, many of whom are second- and third-generation German-born citizens of Turkish descent whose grandparents moved to the country during the 1960s.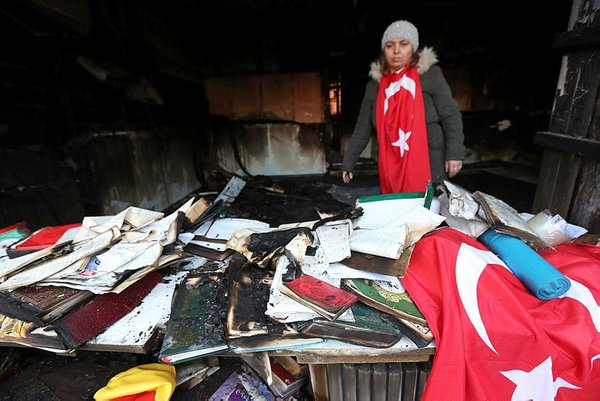 Ankara launched Operation Olive Branch on Jan. 20 to clear terrorist groups from Afrin in northwestern Syria amid growing threats posed from the region to Turkey.
The Turkish General Staff has stressed that the operation aims to establish security and stability along Turkey's borders and the region as well as protect Syrians from the oppression and cruelty of terrorists.
The military also underlined that only terror targets are being destroyed and "utmost care" is being taken to not harm civilians.