Turkish deputy PM blasts US verdict on banker Atilla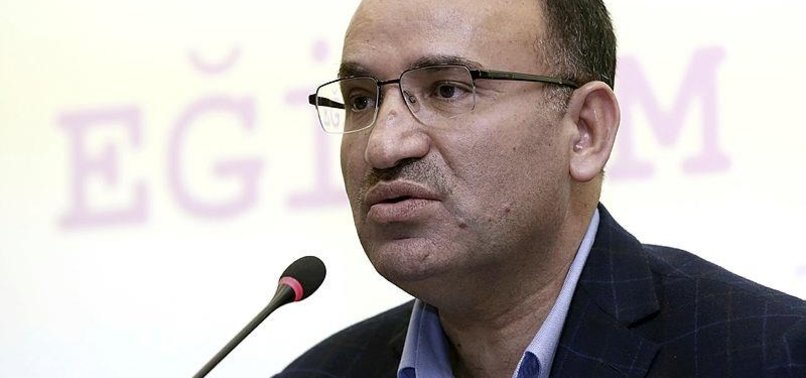 Turkey's deputy prime minister on Sunday criticized the U.S. court conviction of a Turkish banker in New York, linking the case to the Fetullah Terrorist Organization (FETO), the group behind the defeated 2016 coup in Turkey.
Speaking at his party's ordinary district congress in the central Yozgat province, Bekir Bozdağ said that Richard Berman, the judge in the Hakan Atilla case, was supported by FETO.
"The prosecutor [in the case] is a person who was encouraged by FETO members and who supports Dec. 17-25," he added, referring to a 2013 probe that led to the detention of prominent officials.
The person U.S. officials called "the most important eyewitness" in the case is a fugitive former deputy police chief and FETO member, said Bozdağ.
Last month, fugitive ex-deputy police chief Hüseyin Korkmaz, who testified in the U.S.' Attila trial, admitted that he had received financial assistance from the FBI.
Bozdağ said the case was a continuation of the Dec. 2013 plot against government ministers and leading businesspeople, coordinated by the FBI, CIA, and Berman.
On Wednesday, a jury in New York found Atilla guilty on five counts related to conspiracy and bank fraud but acquitted him of a money laundering charge.
The Foreign Ministry called the conviction an "unjust and unfortunate development."
The verdict by a panel of six men and six women on Atilla, the 47-year-old former deputy CEO of Turkey's Halkbank, came after more than three weeks of testimony and four days of deliberation.
The counts Atilla was found guilty of include violation of U.S. sanctions against Iran, crimes to deceive the U.S., and defrauding U.S. banks.
FETO and its U.S.-based leader Fetullah Gulen orchestrated the defeated coup attempt on July 15, 2016 which left 250 martyred and nearly 2,200 injured.