Historic Iron Church in Istanbul reopens after restoration
WORLD
Anadolu Agency & AP
Published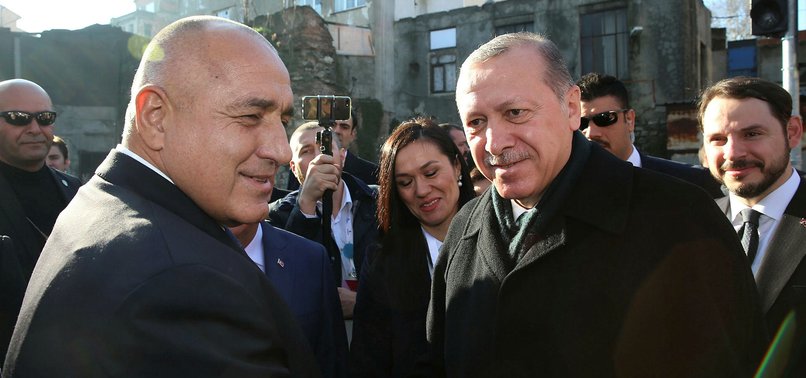 Turkey has reopened the Iron Church in Istanbul following major restoration work. Erdoğan said during inauguration ceremony on Sunday that reopening of the Bulgarian church was an important message for the international community.
Turkey's president and the Bulgarian prime minister have unveiled the historic Iron Church in Istanbul after a seven-year restoration Project.

In Sunday's opening ceremony, Turkish President Recep Tayyip Erdogan said the 120-year-old Sveti Stefan Church remains the "single example" of a church built on an iron skeleton.
He also said reopening of the Iron Church was an important message for the international community.
"It is the responsibility of the state to ensure everyone can worship freely," he said, adding that Turkey has supported the restoration of more than 5,000 artifacts in the past 15 years.
"The church contributes to the "beauty and wealth of Istanbul" and is the latest example of Turkey's efforts to restore synagogues, chapels and churches," Erdoğan added.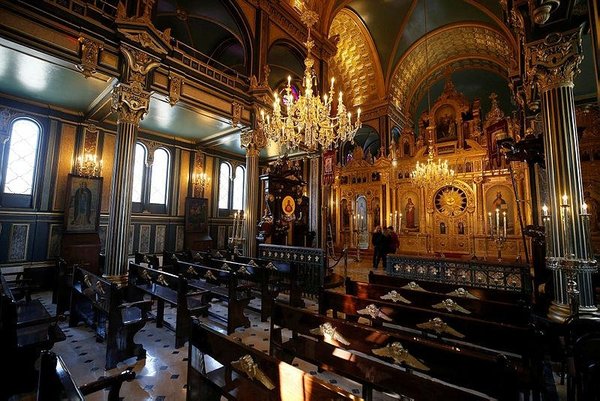 * Interior view of historical Bulgarian Sveti Stefan Church, or " Iron Church," is seen in Istanbul. (AP Photo)
Turkish Prime Minister Binali Yıldırım called reopening of the church "the best example" of religious tolerance that Turkey had exhibited towards other religions.
"I hope this message will be heard and understood properly," he said.
Bulgarian Prime Minister Boyko Borisov said that efforts to normalize relations between Turkey and the EU in 2018 were needed.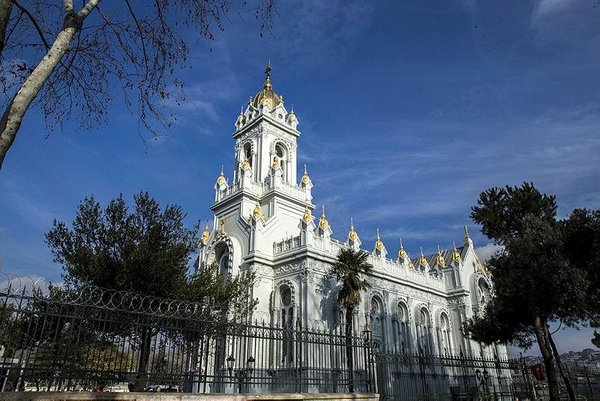 * AA Photo
Bulgaria took over the rotating presidency of the Council of the EU as of Jan 1.
The orthodox church, also known as St. Stephen Church, is located in the historic Balat neighborhood on the shore of the city's Golden Horn.
It had been undergoing major restoration works for the last seven years, in a project co-funded by the Istanbul metropolitan municipality and the Bulgarian government.
The cross-shaped Bulgarian church was built on the banks of Istanbul's Golden Horn in 1898 with 500-tons of prefabricated iron components shipped from Austria. Its restoration since 2011 cost an estimated $3.5 million.