Turkey criticizes German court's NSU verdict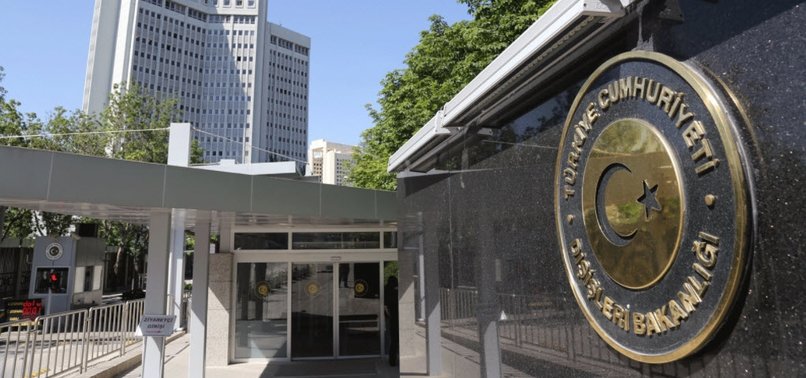 Turkey on Wednesday said a German court's verdict on the neo-Nazi NSU murders had failed to expose the full dimensions of the case, including "the affiliation of the deep state and intelligence."
"Unfortunately the verdict given today did not reveal the background of the NSU murders, and the full scope of dimensions in the affiliation between the deep state and intelligence went unrevealed, as the real criminals remain in the dark," said a Foreign Ministry statement.
"Thus, the verdict is unsatisfying in the interests of justice and lacking in relieving the public conscience," it added.
The statement further asserted that the families of the victims faced discrimination during the initial phases of the case and said Turkey shares the "unsettled sorrow" of the Turkish community in Germany.
Until 2011, Germany's police and intelligence services ruled out any racial motive for the murders and instead treated immigrant families as suspects, questioning them over alleged connections with mafia groups and drug traffickers.
The statement also stressed that Turkey will continue to monitor the issue, as other criminals related to the murders remain on the loose.
Citing the rising racism and xenophobia in Germany, the ministry said: "We would once more like to stress that especially politicians and media must act with common sense rather than be possessed with populism."
Munich's Higher Regional Court on Wednesday sentenced neo-Nazi Beate Zschaepe to life in prison over membership in the NSU terrorist group and complicity in the murders of 10 people and two bomb attacks.
The neo-Nazi National Socialist Underground (NSU) killed eight Turkish immigrants, a Greek citizen, and a German policewoman between 2000 and 2007, but the murders remained long unsolved. The group also carried out bomb attacks targeting shops owned by immigrants in Cologne.
The scandal surrounding the neo-Nazi NSU has led to criticism of police and security agencies, and accusations of institutional racism.
While recent revelations have shown that Germany's domestic intelligence agency had dozens of informants who had contacts with the NSU suspects, officials insisted that they had no prior information about the NSU terror cell and its suspected role in the killings.