Bilateral ties and accords between Turkey and US losing validity: Erdoğan
TURKEY
Compiled from wire services
Published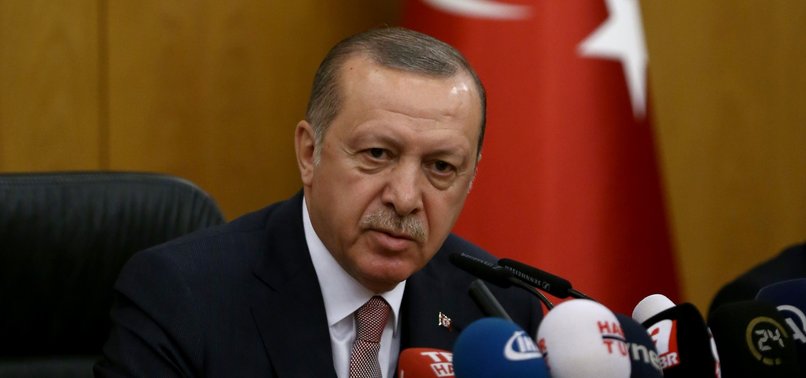 President Tayyip Erdoğan on Friday warned that bilateral legal accords with the United States were "losing validity," after lashing out at Washington over the conviction of a Turkish banker in a U.S. court case.
Erdoğan said that the U.S. needs to review its understanding of justice, as the court's conviction decision of the deputy chief executive of Turkish lender Halkbank Mehmet Hakan Atilla in the Iran sanctions case was "full of contradictions", and that the trial had nothing to do with Halkbank.
Speaking at Istanbul's Atatürk Airport prior to his official one-day visit to France, Erdoğan said the laws in bilateral ties and bilateral accords between both countries were losing their validity.
"If this is the U.S. understanding of justice, then the world is doomed."
On late Wednesday, a jury in New York found Atilla guilty on five counts, but found him innocent on money laundering charges in a trial on breach of now-lifted U.S. sanctions against Iran.
Defense attorneys made a second mistrial request earlier on the same day, saying that prosecutors questioned Atilla based on a report prepared by a fugitive member of the Gülenist Terror Group (FETÖ), Osman Zeki Canıtez, in an attempt to strengthen the government's case.
The request was again declined by judge Richard Berman, whose links to FETÖ has long overshadowed the trial.