Turkey's Erdoğan accuses US, Israel of 'meddling' in Iran, Pakistan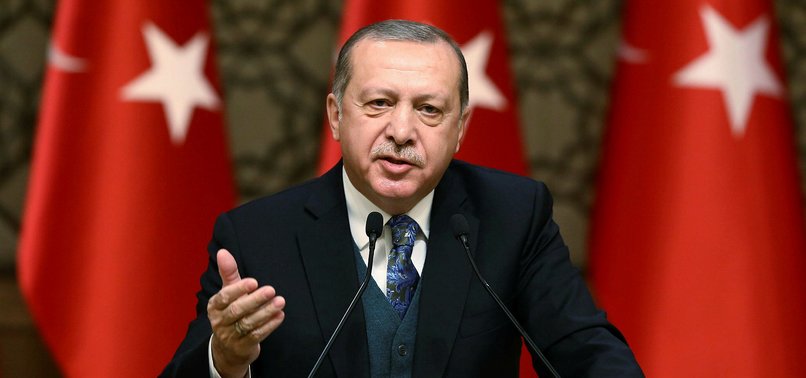 Turkish President Erdoğan has chastised Washington and Tel Aviv of interfering in the internal affairs of Iran and Pakistan.
Turkish President Recep Tayyip Erdoğan accused the United States and Israel on Friday of meddling in Iran after Turkey's neighbour was gripped by several days of deadly unrest.
A total of 21 people died and hundreds were arrested in the week-long protests which were the biggest challenge to the Islamic regime since the 2009 mass demonstrations.
"We cannot accept that some countries -- foremost the US, Israel -- to interfere in the internal affairs of Iran and Pakistan," Erdoğan told reporters before heading on a trip to France.
"It is turning the people against each other in these countries. It's a shame that we have seen this done in many nations... We saw this in Iraq."
Erdoğan did not expand on the nature of the alleged meddling in Pakistan but on Thursday the US announced a freeze in deliveries of military equipment and security funding until Pakistan cracks down on the militants.
The Turkish president then referred to problems in "Syria, Palestine, Egypt, Libya and Tunisia" and in African countries including Sudan and Chad.
He claimed a "game was being played" in certain countries, which he noted were all Muslim-majority nations.
"They are taking steps towards making the plentiful underground riches in all these countries their own resources," he said.
"Sorry, these realities should be known by our people and all people," he said.
Erdoğan and Iranian President Hassan Rouhani spoke on Wednesday in a call in which the Turkish leader gave his support for the return of "peace and stability" to Iran.
Erdoğan on Friday praised Rouhani's statements that the street protests were the people's "democratic right", saying this had helped normalise the situation.
Turkey's conservative media had previously accused the US and Israel of stoking the Iran protests as part of a purported plot to transform the Middle East.