Liverpool defender among nominees for UEFA's top award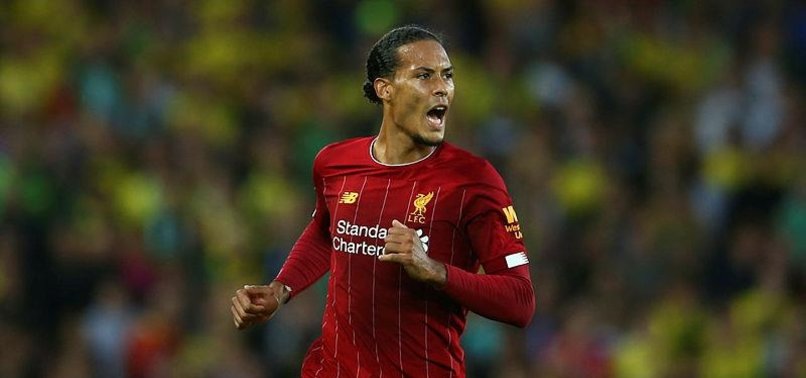 Virgil van Dijk, a Dutch defender of English club Liverpool, has been shortlisted for the UEFA Men's Player of the Year award Thursday.
Van Dijk, 28, is competing against the world superstars, Barcelona forward Lionel Messi and Juventus' Cristiano Ronaldo as the European football's governing body announced the shortlist for the award, reducing the nominees' number to three.
The winner of the award will be announced during this season's Champions League group stage draw -- set to be held in Monaco on Aug. 29.
Argentinian football star Messi won the award in 2011 and 2015. Meanwhile, Ronaldo became the winner in 2014, 2016 and 2017.
Real Madrid's Croatian midfielder Luka Modric was named as the UEFA Men's Player of the Year in 2018.
- Van Dijk becomes Liverpool essential
Dutch international Van Dijk has been regarded as one of the integral parts of Liverpool, helping the Reds win the UEFA Champions League and Super Cup trophies in 2019.
Last season, he had 50 appearances for Liverpool, scoring six goals and producing four assists.
Van Dijk played 12 Champions League matches for Liverpool last season and stayed for 90 minutes on the pitch in all these matches. He only missed one match due to the yellow card suspension.
In addition, Van Dijk became the English Premier League Player of the 2018-2019 season even though Manchester City were Premier League champions in 2019.