Mainz look to de Jong to help get them out of danger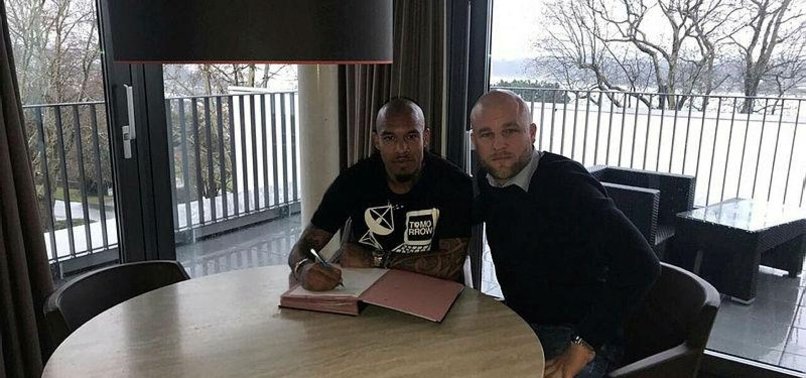 Bundesliga side Mainz are hoping the leadership qualities of former Netherlands midfielder Nigel de Jong will help them in the relegation fight.
De Jong was formally presented on Sunday after signing on Friday from Turkish side Galatasary.
"I want first of all to show what I'm capable of. If my form is right we can extend," the defensive midfielder said of a deal until the end of the season.
The 33-year-old is returning to the Bundesliga where he played for SV Hamburg before moving to Manchester City in 2009 and then going on to play for AC Milan and Galatasary.
With 506 appearances in Europe's top leagues, he is the experienced player and leader Mainz, currently 15th in the table, have been looking for to help them out of trouble.
Mainz sporting director Rouven Schroeder said: "He is a mentality player, a leader. In our analysis of the first half of the season that is exactly what emerged, and we have reacted.
"He has not finished with his career and his character fits us. For him it's not about money, it is only about sport."