Turkey will root out 'terror nests' in east of Euphrates: Erdoğan
MIDDLE EAST
Compiled from news agencies
Published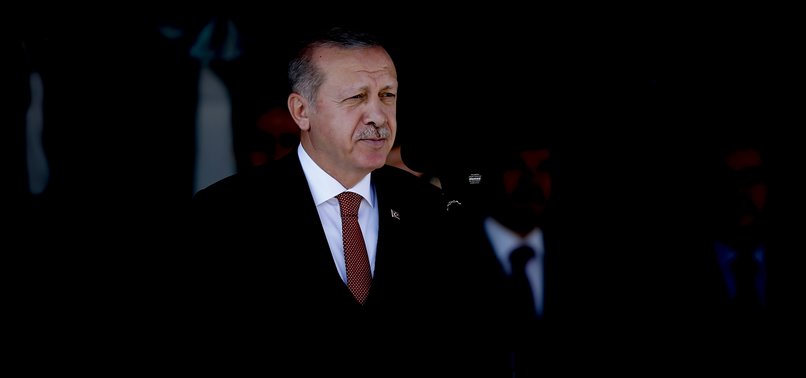 President Recep Tayyip Erdoğan signaled Friday a military operation against the PKK terror organization and its Syrian offshoot the People's Protection Units (YPG) in areas they control east of the Euphrates River.
Turkey will root out "terror nests" in east of Euphrates river in Syria soon, President Recep Tayyip Erdoğan said Friday.
"Hopefully very soon, we will root out terror nests also in east Euphrates with the support of commandos, who are pinned today with badges," Erdoğan said at a military ceremony in central Isparta province.
Erdoğan said Turkey dealt a major blow to the members of terrorist organizations at home.
He added Turkey removed "traitors" in the army after a failed coup attempt staged by Fetullah Terrorist Organization (FETÖ) on July 15, 2016.
FETÖ and its U.S.-based leader Fetullah Gülen orchestrated the defeated coup, which left 251 people martyred and nearly 2,200 injured.
Ankara also accuses FETÖ of being behind a long-running campaign to overthrow the state through the infiltration of Turkish institutions, particularly the military, police, and judiciary.
Speaking about the economy, Erdoğan said Turkey continues to maintain investments and expand its economy.
"Being exposed to some speculative attacks in the economy recently does not change the fact that we are the world's 13th largest country in terms of purchasing power parity and ranked 17 in terms of national income," he added.