Turkish court rules to release U.S. Pastor Brunson from house arrest
WORLD
Agencies and A News
Published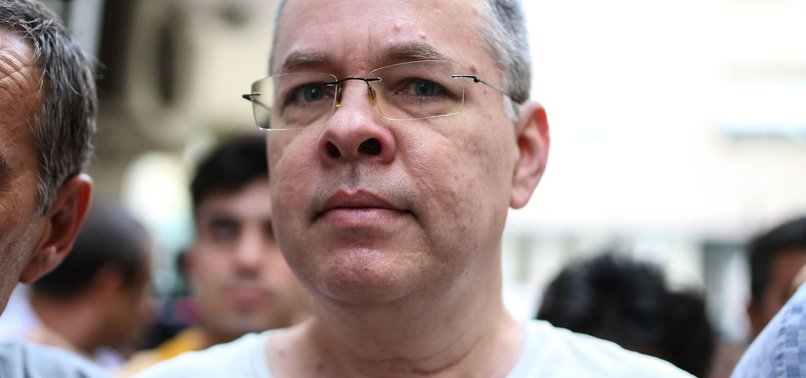 A Turkish court on Friday ordered the release of an American pastor held for the last two years in Turkey, in a case that sparked a crisis in ties with the United States. The court in the western town of Aliağa convicted Andrew Brunson on terror-related charges and sentenced him to three years, one month and 15 days in jail. However, he was freed taking into account time served and his good conduct in the trial, with the court lifting his house arrest and overseas travel ban.
A Turkish court ruled on Friday to release U.S. pastor Andrew Brunson from house arrest, sentencing him to three years in jail but saying he will not spend any more time in custody because of time already served.
The court's decision to lift judicial controls meant that evangelical pastor Brunson, at the heart of a diplomatic spat between the two countries, could leave Turkey and return to the United States.
Izmir Heavy Penal Court No.2, in accordance with its ruling, ended his house arrest and travel ban.
Brunson left his house -- where he had been under house arrest since July 25 -- under strict security measures and was brought to the prison and courthouse complex in Aliağa district for the trial.
Brunson had been arrested on December 9, 2016 on charges of being member of Fetullah Terrorist Organization (FETO). On July 25, citing Brunson's health problems, an Izmir court ordered him moved from jail to house arrest.
Brunson's charges include spying for the PKK -- listed as a terrorist group by both the U.S. and Turkey -- and the Fetullah Terrorist Organization (FETO), the group behind the defeated coup attempt in Turkey of July 2016.
Turkey and the U.S. have faced rocky relations following Washington's imposition of sanctions over Brunson's detention.
Political tensions between the two countries sparked worries in the markets after U.S. President Donald Trump threatened to use economic pressure to secure Brunson's release.