Pakistan PM Khan condemns 'Islamophobic' Charlie Hebdo cartoons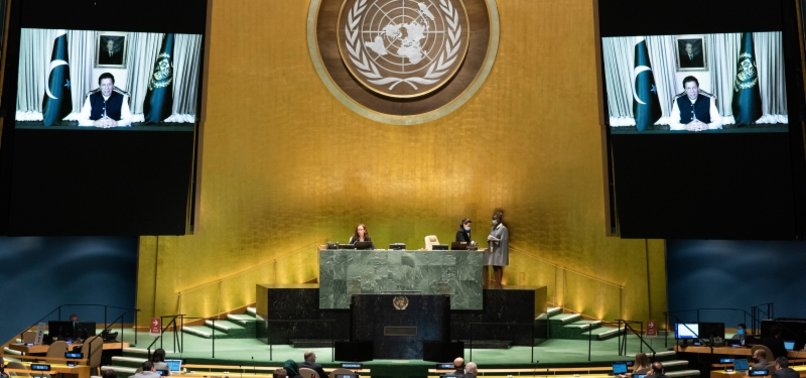 Pakistan Prime Minister Imran Khan on Friday slammed French publication Charlie Hebdo for reprinting the caricatures of the Islamic Prophet Mohammed, calling it a misuse of the freedom of expression. Khan also stressed the growing number of hate crimes against Muslims in the West in his speech to the annual meeting of the United Nations General Assembly.
Pakistani Prime Minister Imran Khan on Friday condemned the fresh publication of cartoons of the Prophet Mohammed by a French satirical weekly, urging UN efforts against what he called rising Islamophobia.
Addressing the UN General Assembly in a prerecorded message, Khan said that rising global nationalism has "accentuated Islamophobia" and said that Muslims "continue to be targeted with impunity in many countries."
"Incidents in Europe including republication of blasphemous sketches by Charlie Hebdo are recent examples," Khan said.
"We stress that willful provocations and incitement to hate and violence must be universally outlawed.
"This assembly should declare an international day to combat Islamophobia and build a coalition to fight the scourge."