Booby-trapped vehicle explodes, killing 7 in northeast Syria - residents
WORLD
Agencies and A News
Published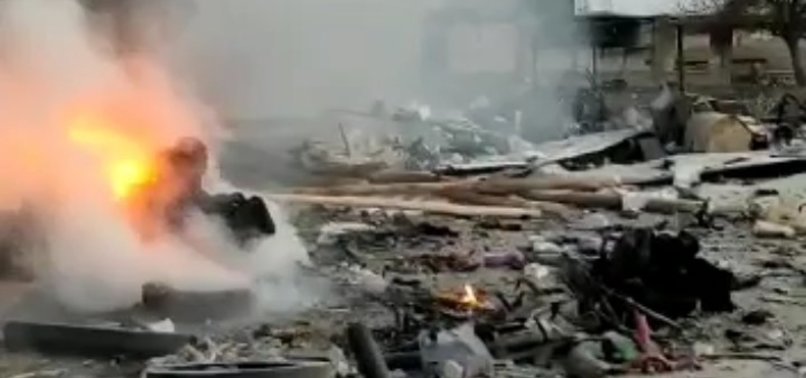 A car bomb killed at least seven people -- including two children -- on Saturday in an area controlled by Turkey-backed Free Syrian Army [FSA] in north-east Syria. Ten others were injured in the bombing that took place south of the town of Ras al-Ain in the province of al-Hassakeh, according to the information gained from the local sources.
A booby-trapped vehicle exploded in a Syrian town on the border with Turkey on Saturday, killing seven people, residents said, in an area that has seen regular bomb attacks since Turkish-backed Free Syrian Army seized it from the YPG/PKK militants.
The vehicle exploded in the border town of Ras al Ain, which was taken by the FSA forces in 2019 from the PKK's Syrian branch YPG. Two of those killed were children, residents said.
Images from the scene taken by residents showed a group of people standing around the burning and mangled wreck of the vehicle. Video footage showed people carrying what appeared to be at least one dead person in a blanket.