EU sanctions on Belarus blocked by Cypriot veto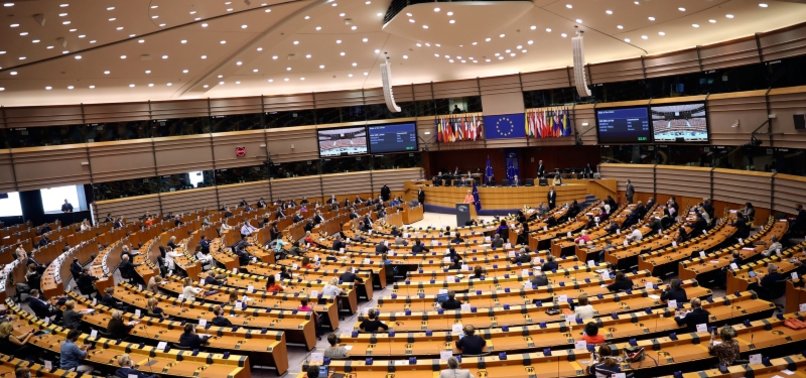 EU foreign ministers failed on Monday to adopt sanctions designed to put pressure Belarusian President Alexander Lukashenko due to continued opposition from Cyprus, in a deadlock that is increasingly irking other EU capitals.
Nicosia has been blocking the measures - agreed last month as a response to election fraud and repression in Belarus - demanding further measures against Turkey for its gas exploration activities in the eastern Mediterranean.
The two issues are not directly related, but Cyprus argues the European Union must act consistently when responding to the violation of core principles. According to Nicosia, Ankara is breaking the law and threatening Cypriot sovereignty.
EU foreign policy chief Josep Borrell said after Monday's talks in Brussels that he did not blame Cyprus for withholding their vote - needed to secure unanimity - and understands their situation.
Nonetheless, it is crucial to pass the sanctions since "our credibility is at stake," he said, adding that seeing the measures pass is "becoming a personal commitment."
Finnish Foreign Minister Pekka Haavisto aired his frustration on Twitter, saying that his country would be prepared to switch to qualified majority voting, rather than upholding the usual convention of unanimity, to get the measures through.
His Latvian counterpart, Edgars Rinkevics, said the situation was "regrettable" and tweeted about "a hostage-taking" of the measures.
"Sends a wrong signal to Belarusians, our societies and the whole world," he added.
Before talks began, Spain, Romania, Croatia and Lithuania all voiced support for activating the measures.
There have been daily protests in Belarus since a disputed presidential election on August 9. At least 7,000 protesters have been detained, and the UN has received 450 reports of torture and other abuse of detainees.
Lukashenko was officially declared the election winner with 80.1 per cent of the vote after 26 years in office. The opposition, however, says the vote was rigged and considers its leader, Svetlana Tikhanovskaya, to be the real winner.
Whether Lukashenko himself would ultimately appear on the EU sanctions list is still under discussion, according to Borrell.
In a move that drew allegations of interference from Moscow and Minsk, Borrell and most of the 27 EU foreign ministers met with Tikhanovskaya on Monday in Brussels.
Russian Foreign Ministry spokesperson Maria Zakharova said the meeting "runs counter to the goal of restoring stability."
Belarusian Prime Minister Roman Golovchenko accused the West of trying to foment chaos in Belarus, a former Soviet republic in Eastern Europe between Russia and EU member state Poland.
"Our country is facing unprecedented pressure from outside," Golovchenko said.