Thousands rally in Berlin for relocation of migrants from Greece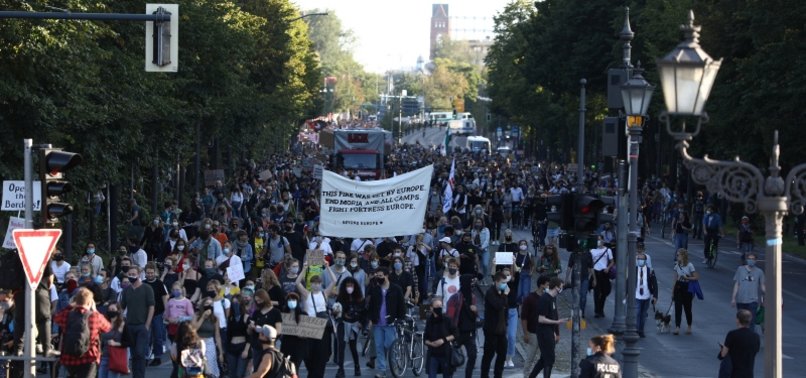 Several thousand demonstrators joined a rally in Berlin on Sunday in favour of relocating asylum seekers to Germany from shelters on the Greek islands, police said.
The central demand of the rally, organized by a number of groups including German human rights organization Pro Asyl, was that the German government accept more migrants and refugees from Greece.
A number of German states and municipalities have offered to take in migrants after a devastating fire destroyed the Moria refugee camp, previously Europe's largest, on the Greek island of Lesbos.
Critics say the offer is being blocked on the national level.
Organizers said 3,000 attendees had registered for the march, at which participants held banners reading: "We have space!" and "Let the people in".
The plight of underage refugees was a particular focus at the rally, which coincided with World Children's Day.
Pro Asyl also called for an "immediate end to the Greek government's illegal push-back practices" following allegations Greek authorities have been towing migrant boats back into Turkish waters.
Greece, on the European Union's eastern and southern border, is a major arrival point for asylum seekers and migrants fleeing conflict and economic hardship in Afghanistan, the Middle East and Africa.
Several European countries have pledged to take in a number of recognized refugees following the Moria fire. Germany and 10 others had already agreed to accept 400 unaccompanied minors.