RSF: Greek police obstruct reporting of Moria migrant crisis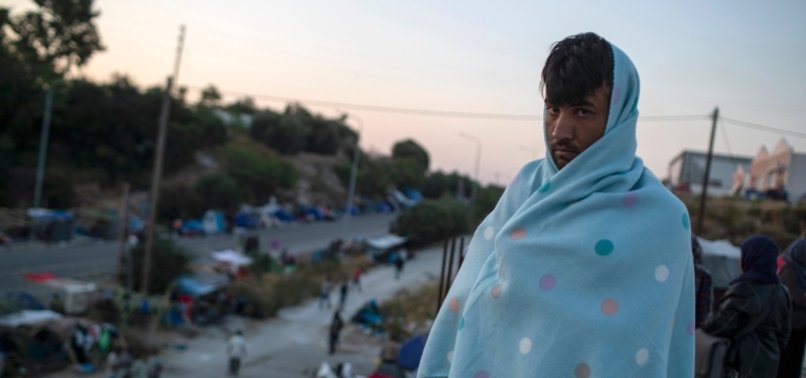 Greek police have been obstructing reporting of the refugee crisis on the island of Lesbos, press freedom group Reporters without Borders (RSF) charged on Thursday.
Since the Moria migrant camp was destroyed by fire earlier this month, police have alternated between requiring permits and imposing bans on journalists trying to enter the camp and a nearby temporary refugee site, the Paris-based group said.
One reporter for German newspaper Die Welt was "very violently" arrested when trying to speak to a person he had seen being arrested after a solidarity march, RSF said.
Others have been asked for special accreditations or told that restrictions apply because of the coronavirus epidemic, military reasons, or "just orders," the group said.
Apart from recent incidents, Greek police have complicated reporting from Lesbos - where thousands of migrants have been stuck for long periods in difficult conditions - since at least 2017, RSF charged.
"The authorities must immediately allow journalists to access the refugee sites," said Pavol Szalai, head of RSF's EU/Balkans desk.