Liberal U.S. Representative Ilhan Omar wins Democratic primary election
WORLD
Agencies and A News
Published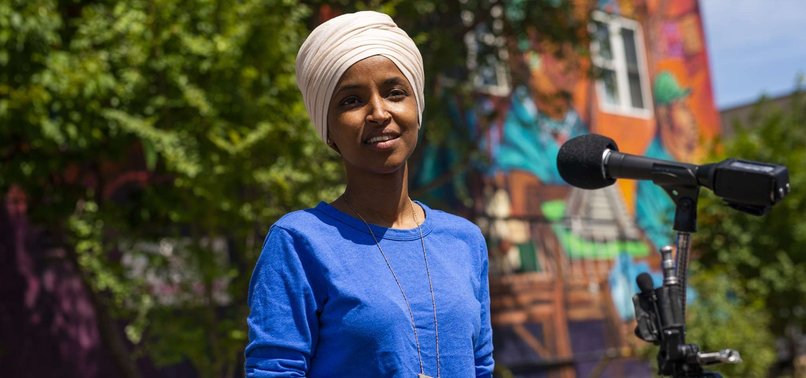 U.S. Representative Ilhan Omar won the Democratic primary nomination on Tuesday to run for re-election in Minnesota's 5th district, defeating a well-funded rival, Antone Melton-Meaux, and several challengers. One of the first two Muslim women to be elected to Congress in 2018, Omar, 37, is well-known as a member of the "Squad" of four freshman liberal congresswomen.
Rep. Ilhan Omar of Minnesota has survived a stiff Democratic primary challenge from a well-funded opponent who tried to make an issue of her national celebrity.
Omar defeated Antone Melton-Meaux, an attorney and mediator who raised millions of dollars. The victory means Omar is nearly certain to easily win a second term in November in her solidly liberal 5th Congressional District.
Omar in 2018 became one of the first two Muslim women elected to Congress, building on a national profile that started when the onetime refugee from Somalia was elected to the Minnesota Legislature just two years earlier.
Her aggressive advocacy on liberal issues, and her eagerness to take on Donald Trump, made her even more prominent. She is known as one of the four "squad" members of progressive first-term congresswomen of color.