Ohio governor tests positive for COVID-19 ahead of Trump visit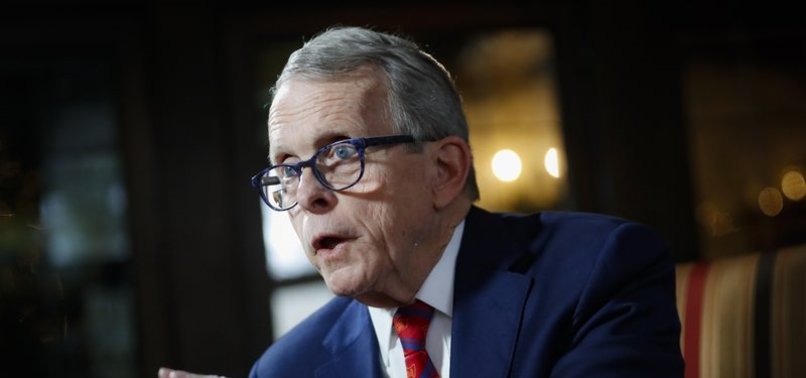 Ohio Governor Mike DeWine said on Thursday he has tested positive for COVID-19 as part of a safety protocol to greet U.S. President Donald Trump as he arrives in Cleveland to visit a Whirlpool washing machine factory.
As US President Donald Trump was about to leave Washington for Ohio, the governor of the Midwestern state announced he has tested positive for the new coronavirus.
Governor Mike DeWine took the coronavirus test as part of protocol, as he was due to greet Trump when he landed in Cleveland.
A statement said the governor currently has no symptoms and he will head back to Columbus, the state capital, to quarantine.
Trump is to deliver a speech on the economy while in Ohio and also visit the Whirlpool Corporation.
While nominally the visit is part of his presidential duties, it is likely to also be mixed in with campaigning, as the election is just three months away.
Ohio is generally considered a swing state, meaning it has not consistently voted Democratic or Republican in recent decades.
Trump won a resounding victory in the state in 2016, beating Hillary Clinton by eight points, though his poll numbers this year are not as strong.