Compiled from news agencies
WORLD
Published July 07,2020
Subscribe
At least two people were killed in a head-on collision between two passenger trains in the Erzgebirge mountain range between Germany and the Czech Republic, rescue services said on Tuesday.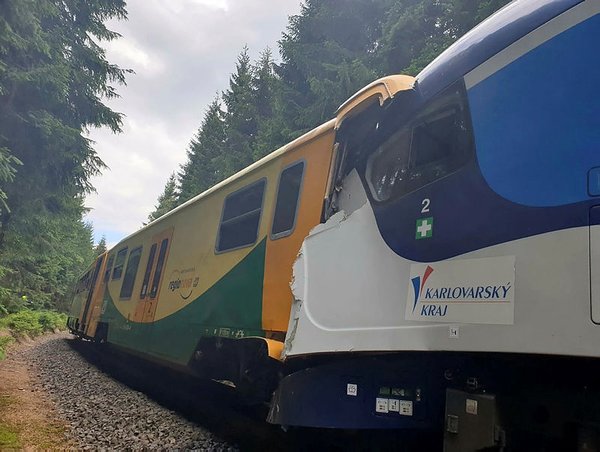 Some 20 to 30 people were injured in the accident, including both Czech and German nationals, said Radek Hes, a spokesman for the rescue service in the Czech town of Karlovy Vary, in the afternoon.
The accident occurred in a heavily wooded area, making it hard for rescue services to access the site in the western Czech Republic.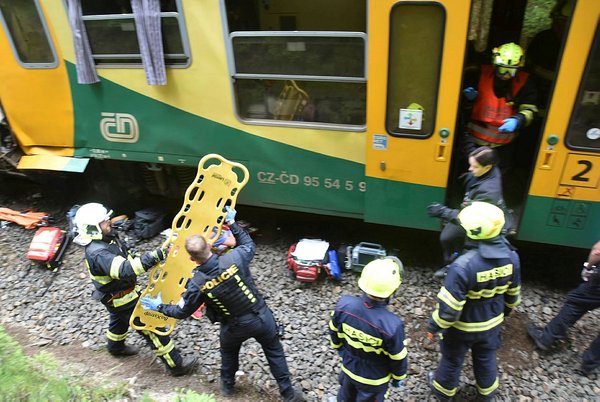 Due to the inaccessible terrain, firefighters had to carry the injured on foot along the tracks to the nearest railway station. Rescue services also searched the surrounding woods for any injured people who may have run away from the accident site due to shock.
It was not immediately clear why the trains collided on part of the hilly and winding route over a ridge operated by the Czech state railway. They had not been set to cross paths until the next station.