Regime airstrikes on marketplaces in rebel-held Idlib kill 14 Syrian civilians
WORLD
Agencies and A News
Published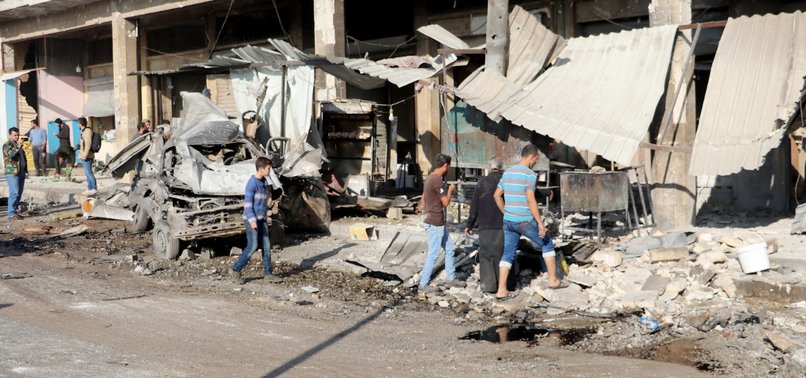 In an area of northwestern Syria supposed to be free of acts of aggression, an airstrike [conducted by the Asad regime] Monday killed 14 civilians in Syria's last major opposition bastion. The raid also wounded dozens of civilians in a market in the town of Maaret al-Numan in the rebel-held province of Idlib.
The regime airstrikes on two marketplaces in a rebel-held town in the war-weary Syria's northwest have killed at least 14 civilians, and leaving dozens of others injured.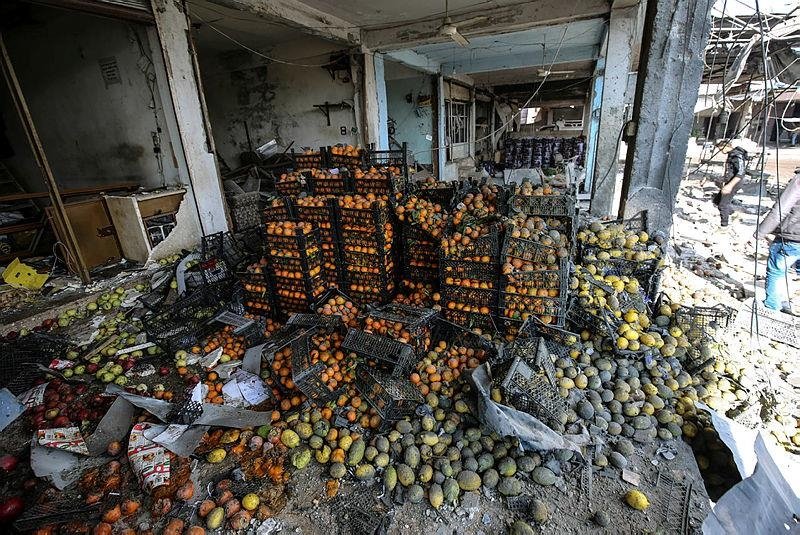 The regime airstrikes Monday killed 14 civilians and injured 27 others in Syria after targeting the Idlib de-escalation zone, said Turkey's National Defense Ministry.

"The regime's inhumane air strikes continue to kill innocent people in Idlib," the ministry said on Twitter.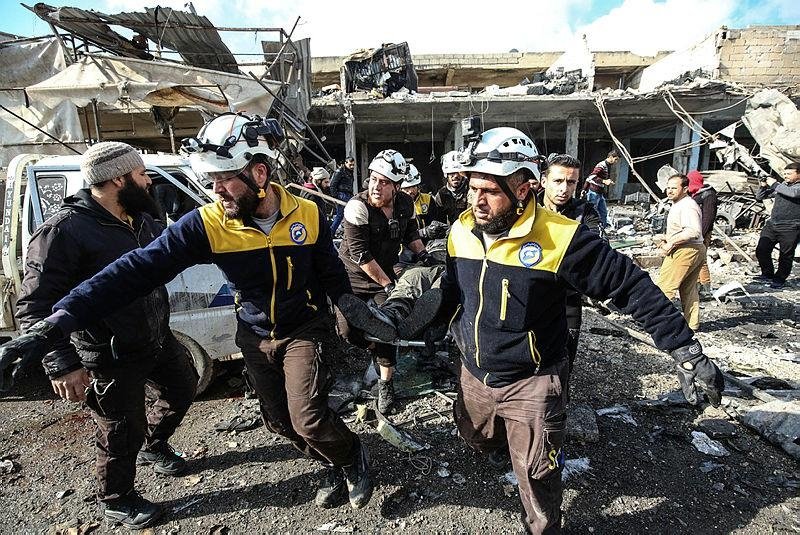 The airstrikes targeted two marketplaces and areas heavily populated by civilians, it noted, adding that among the casualties were women and children.
The town is in Idlib province, the country's last opposition stronghold.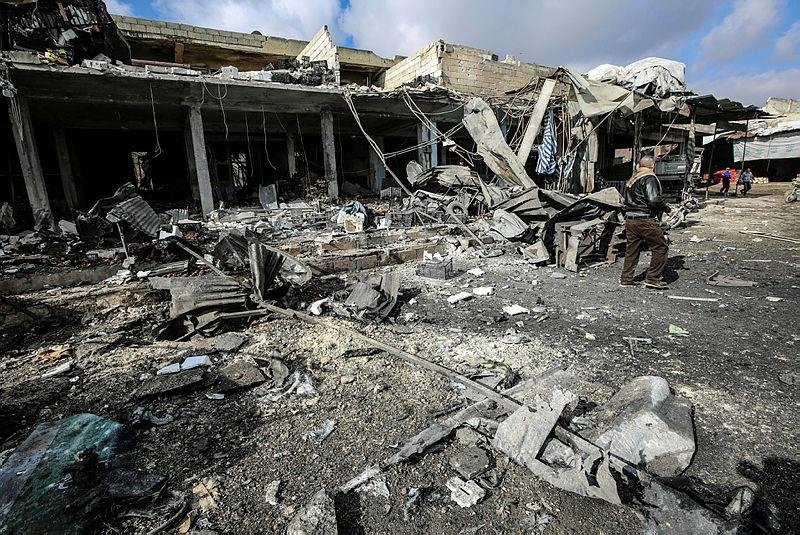 Regime troops launched a four-month offensive earlier this year against Idlib, which is dominated by al-Qaida-linked militants.
The Assad regime offensive forced hundreds of thousands of civilians to flee their homes. A fragile cease-fire halted the advance at the end of August, but in recent weeks it has been repeatedly violated.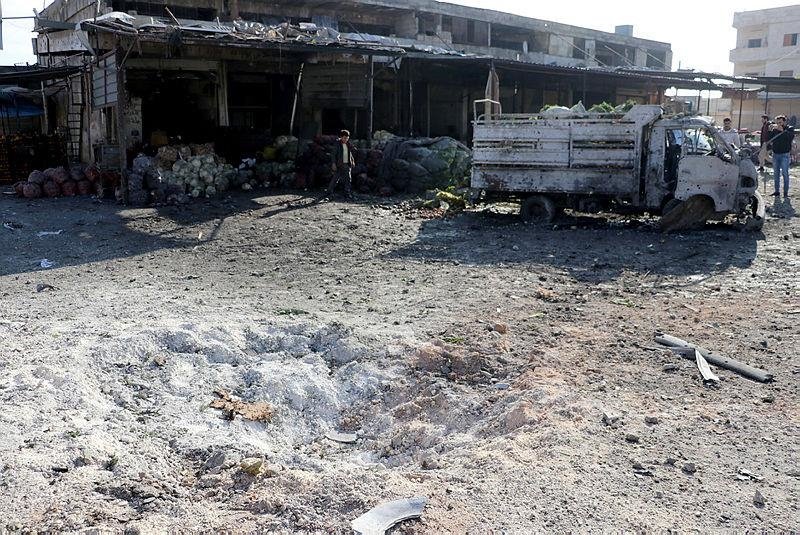 Additionally, in the first half of November, attacks by the Assad regime and its supporter Russia have displaced some 40,000 civilians within the Idlib de-escalation zone, according to Syria's Response Coordination Group, a local NGO.
Turkey and Russia agreed last September to turn Idlib into a de-escalation zone where acts of aggression are expressly prohibited.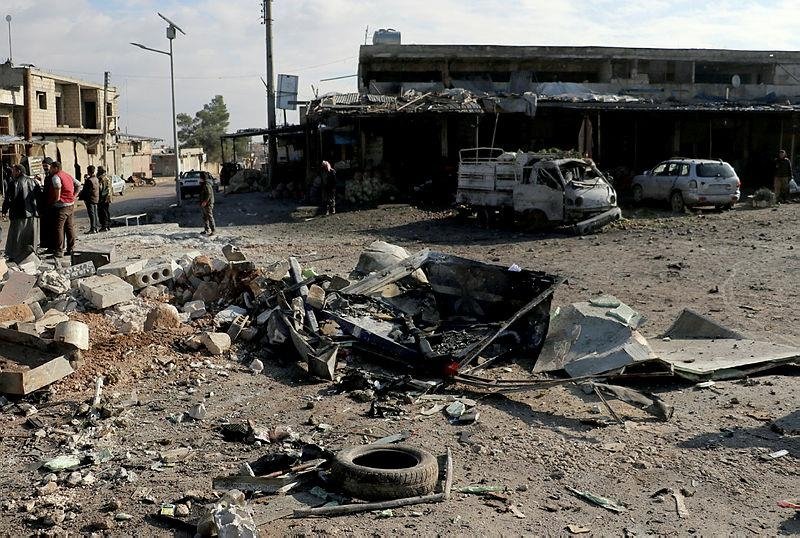 The Syrian regime and its allies, however, have consistently broken the terms of the cease-fire, launching frequent attacks inside the zone.
The de-escalation zone is currently home to some 4 million civilians, including hundreds of thousands displaced in recent years by regime forces from throughout the war-weary country.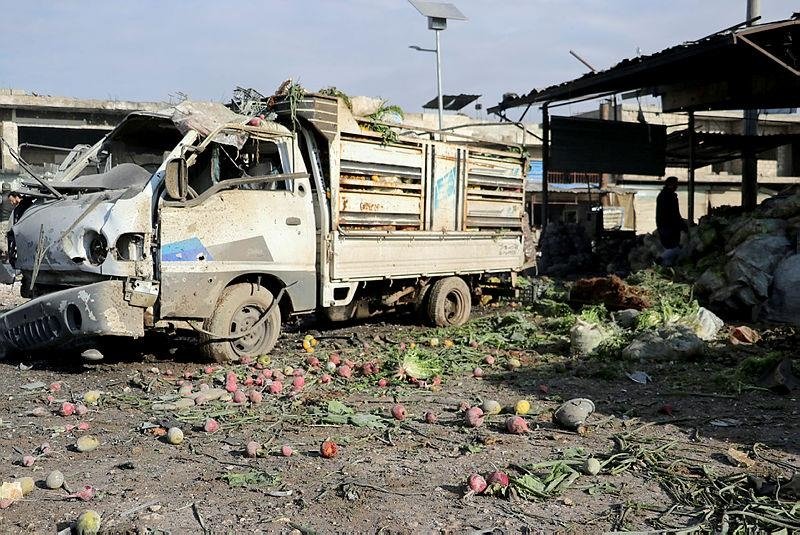 Syria has been locked in a vicious civil war since early 2011, when the regime cracked down on pro-democracy protests with unexpected ferocity.
Since then, hundreds of thousands of people have been killed and more than 10 million others displaced, according to UN officials.