11 killed by regime shelling in Syria's Idlib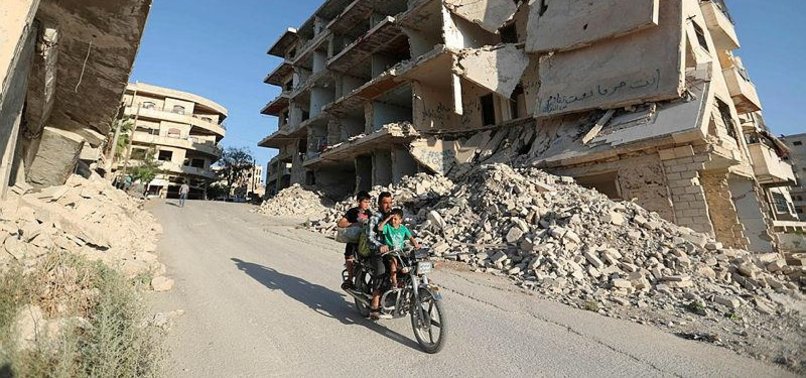 Eleven civilians were killed and dozens of others injured on Tuesday when Syrian regime forces shelled positions in the northwestern Idlib province.
"The artillery barrages targeted Maarat al-Numan and the towns of Al-Tah and Hosh al-Qasabiya, all of which fall within Idlib's de-escalation zone," Mustafa Haj Yusuf, head of the White Helmets civil-defense agency in Idlib, told Anadolu Agency.
He said rescue efforts were still underway in the targeted areas.
Last September, Russia and Turkey agreed to set up a de-escalation zone in Idlib -- in which acts of aggression would be expressly prohibited -- to allow the return of thousands of displaced Syrians to their homes.
Syria has only just begun to emerge from a devastating conflict that began in 2011 when the Assad regime cracked down on demonstrators with unexpected severity.
Thousands of civilians have been killed or displaced in the conflict, mainly by regime airstrikes on opposition-held areas.