'Turkey, Luxembourg have no political problems'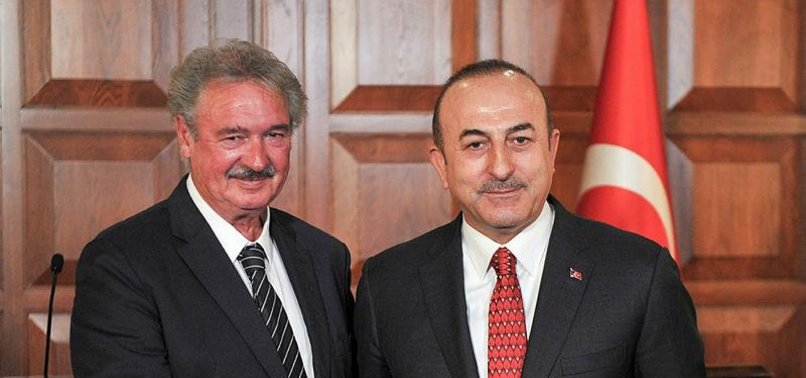 Turkey and Luxembourg have no political problems and enjoy "friendly" relations, Turkey's foreign minister said on Monday.
"We do not have any political problems with Luxembourg, and we are enjoying friendly and allied relations," Mevlüt Çavuşoğlu told a news conference with his Luxembourg counterpart Jean Asselborn in the Turkish capital Ankara.
Cavusoglu said these healthy ties are also reflected in economic relations, as Luxembourg has around $10 billion investments in Turkey, and Turkish firms have invested $1.5 billion in Luxembourg.
"The number of [Luxembourg] tourists coming to Turkey is rising significantly," Çavuşoğlu said.
Çavuşoğlu said besides bilateral relations, the top diplomats also discussed the fight against terrorism, Turkey's EU accession process, and Syria.
Asselborn, for his part, said this is his first visit he has paid to Turkey since the 2016 defeated coup.
He said relations with Turkey are "friendly," and Luxembourg supports Turkey's EU bid.
Turkey applied for EU membership in 1987 and accession talks began in 2005. However, negotiations stalled in 2007 due to the objections of the Greek Cypriot administration on the divided island of Cyprus, as well as opposition from Germany and France.
Asselborn on Tuesday will visit various projects in Turkey's southeastern Gaziantep and Kilis provinces for Syrians under temporary protection and speak with local officials.