Turkish President Recep Tayyip Erdoğan arrived in the western German city of Cologne on Saturday after completing his official talks in Berlin.
Erdoğan attended the opening ceremony of a mosque in Cologne on Saturday, telling Muslims that he would like to see similar Muslim places of worship in other German cities.
Erdoğan described his trip to Germany, where is home to a large Turkish diaspora community, an "extremely fruitful and successful visit in a critical period", adding that it also strengthened the Turkish-German friendship.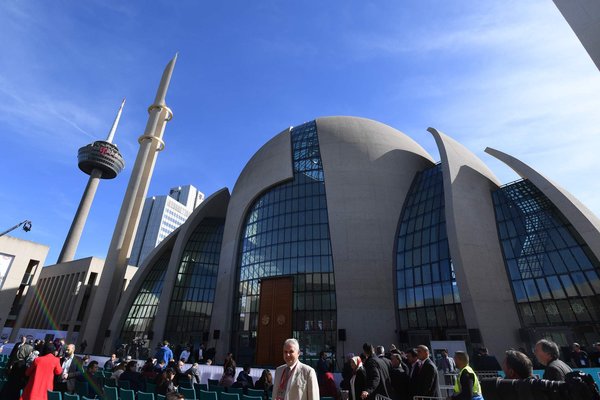 "We consider identical the Daesh savagery, which killed civilians in Berlin marketplace, and the PKK murderers, who martyred 11-month-old Bedirhan and his mother two months ago," Erdoğan said during ribbon-cutting ceremony for Cologne Central Mosque.

He said some people try to link all Muslims, by labeling them "Islamist" or "Jihadist," with the terror groups that harmed and killed mostly the Muslims.
He said the youth are tried to be pulled into the trap of terrorism by groups such as Daesh, PKK and Fetullah Terrorist Organization (FETO), and racist groups, he also said, ignore the rights of Muslims.
"Will not allow a handful of PKK and FETO sympathizer incompetents to disturb our people and harm Turkish-German friendship," Erdoğan added.
FETO and its U.S.-based leader Fetullah Gulen orchestrated the defeated coup of July 15, 2016, which left 251 people martyred and nearly 2,200 injured.
In its more than 30-year terror campaign against Turkey, the PKK -- listed as a terrorist organization by Turkey, the U.S. and the EU -- has been responsible for the deaths of 40,000 people, including women and children.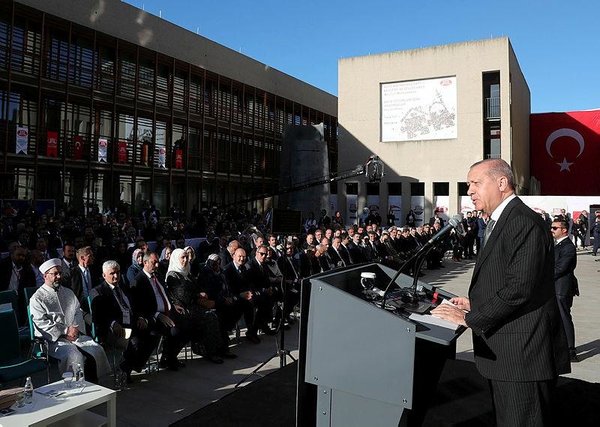 Speaking at the opening of a mosque in Cologne, Erdoğan said he had used his visit as an opportunity to discuss with local authorities "how to tackle racism and xenophobia."
He also met with business leaders to discuss potential investments in Turkey, he added.
"Putting aside some differences of opinion with Germany, we need to focus on joint issues," he said, citing the ongoing Syrian crisis and the the fight against the PKK terror group as areas requiring cooperation.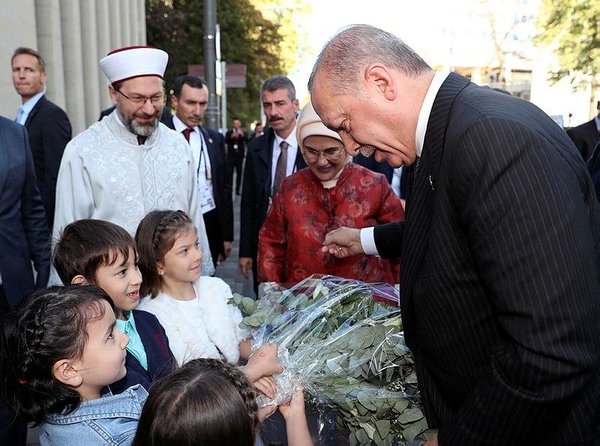 The Central Mosque "is a source of pride for millions of Turks," Erdoğan said.
"Those enlightened here won't be involved in terrorism," he assured the crowd, adding that 10,000 people had turned out for the ceremony.

"Turkey sees no difference between Daesh members, who killed civilians in Berlin, and PKK members, who martyred 11-month-old Bedirhan and his mother," the president said in a statement

During his speech, Erdoğan also called for better integration of the some 3 million people of Turkish origin living in Germany and called for the reintroduction of dual citizenship.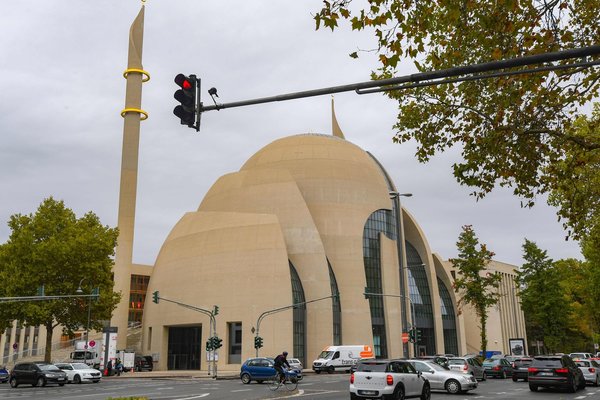 The mosque is run by DITIB, a Turkish-German Islamic umbrella association.

The president and first lady Emine Erdoğan were welcomed by Armin Laschet, the state premier of North Rhine-Westphalia, and other senior officials at Cologne Bonn Airport.
The president has been in Germany since Thursday for a high-profile three-day state visit.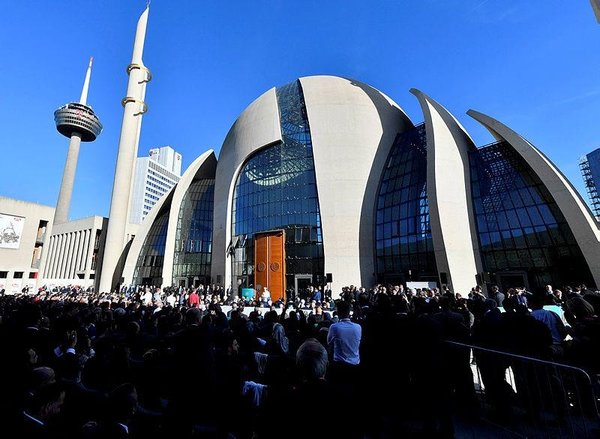 Germany, a country of over 81 million people, has the second-largest Muslim population in Western Europe after France.
Among the country's nearly 4.7 million Muslims, three million are of Turkish origin. Many of them are second or third-generations of Turkish families who migrated to Germany in the 1960s, and are well integrated in the country.
During three-day Germany visit, Turkish president was accompanied by key aides, including Treasury and Finance Minister Berat Albayrak, Foreign Minister Mevlüt Çavuşoğlu, Defense Minister Hulusi Akar, Interior Minister Süleyman Soylu, Justice Minister Abdulhamit Gül, and Technology and Industry Minister Mustafa Varank.