Jordanian PM Mulki resigns amid protests
WORLD
Compiled from news agencies
Published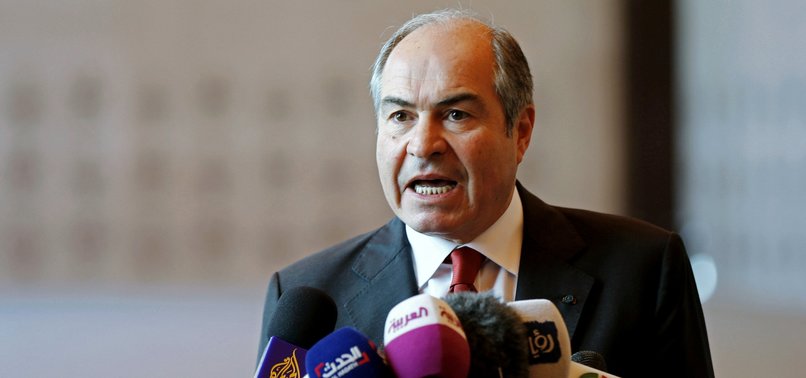 Jordanian Prime Minister Hani al-Mulki on Monday tendered his resignation to King Abdullah II following protests over a controversial income tax bill.
Jordanian Prime Minister Hani al-Mulki announced his resignation on Monday, stepping down after thousands of people held daily protests against a new draft income tax bill and austerity measures adopted by the government.
King Abdullah accepted the resignation of al-Mulki's government, the cabinet said on its Twitter account.
Al-Ghad newspaper reported that economist and former minister of education Omar Razzaz had been tasked with forming a new cabinet.
Thousands of people have taken part in rallies against the government since Wednesday to protest price fuel hikes and a new draft tax bill that increases the income tax rate on several sectors and slashes the exempted income for individuals.
The protests continued on Monday, despite a decision by the government on Friday to cancel a rise in fuel and electricity prices.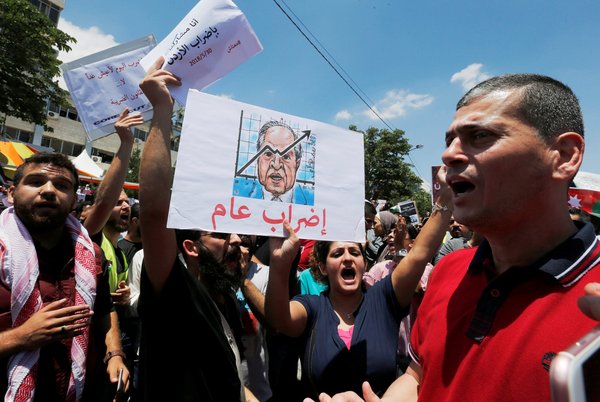 Security forces arrested 60 people for rioting, breaking the law or carrying bladed weapons during the protests, said Major General Fadel al-Hamoud, director of public security with the police. Others have burned tires and clashed with police.
Around 45 policemen have been injured due to gunshots or fireworks, al-Hamoud told a press conference in the capital Amman.
Trade unions have announced a planned strike and protest on Wednesday, the second to be held in rejection of the tax bill.
The government defended the new law, saying it aims to fight tax evasion. Critics say it could have a negative impact on the working and middle classes by lowering the annual income exempted from taxes to 8,000 Jordanian dinars (11,283 US dollars) from 12,000 dinars.
Jordan has introduced several austerity measures to increase revenue and reduce the deficit; these include slashing subsidies on basic commodities, including bread.
Jordan's economy has suffered in recent years, affected by an influx of refugees from neighbouring conflicts and higher unemployment.