Magnitude-4.2 earthquake jolts İstanbul
TURKEY
Agencies and A News
Published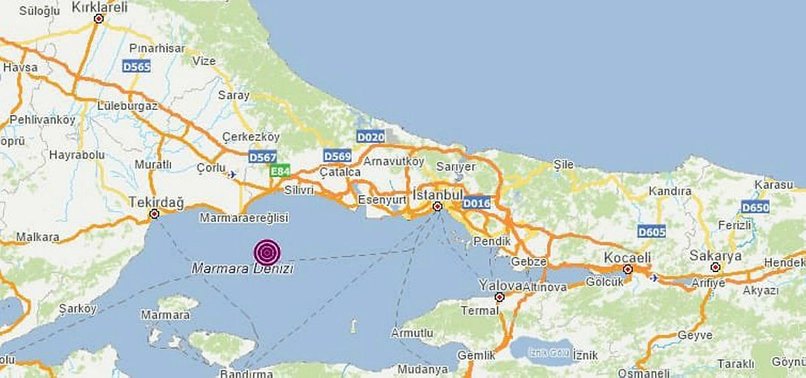 A 4.2 earthquake was felt in İstanbul on Thursday
A magnitude-4.2 earthquake was felt in Turkey's largest city İstanbul on Thursday, said the country's Disaster and Emergency Management Authority (AFAD).
AFAD said the quake occurred at 4.38 p.m. local time (1338GMT) and was centered in the northwestern Tekirdağ province, neighboring İstanbul.
Its epicenter was 6.83 kilometers (4.23 miles) below the surface.
No casualties have been reported so far.
In 1999, a magnitude-7.4 tremor hit the industrial province of Kocaeli to Istanbul's east, leaving over 18,000 people dead.