Members of terror group flee PKK's execution, torture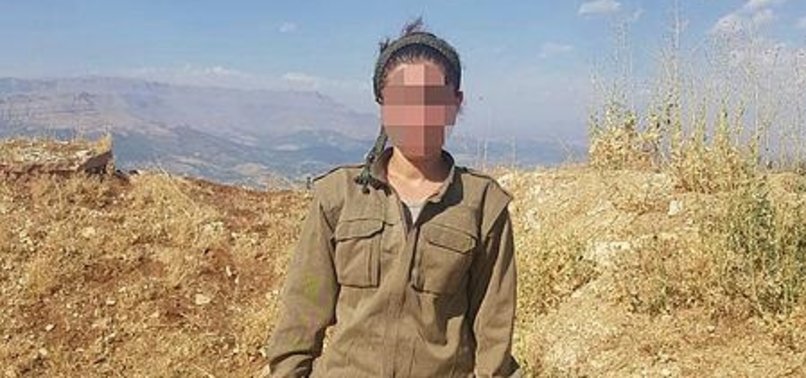 PKK terrorists who fear intra-organizational torture and execution surrender to Turkish security forces, told a former PKK terrorist to security forces.
Van Provincial Gendarmerie Command continues its efforts to convince PKK terrorists to surrender to the Turkish security forces, Van Governorate said Thursday in a statement.
In its more than 30-year terror campaign against Turkey, the PKK -- listed as a terrorist organization by Turkey, the U.S. and the EU -- has been responsible for the deaths of nearly 40,000 people, including many women, children, and infants.
A PKK terrorist surrendered to Turkish security forces on Sept. 2 at Şırnak-Silopi border crossing to Turkey's southeast after he was persuaded by Turkish security officials, the statement said.
Children under the age of 18 are deceived by various promises to be recruited and then were exposed to harassment and drug abuse, the surrendered terrorist told security forces.
Stressing that he was treated very well by the Turkish state after surrendering, he said security forces supported him at every stage of the process.
He urged the other members of the terrorist organization who want to surrender to immediately apply to the nearest security department or dial the emergency numbers of 140, 155, or 156.
Desperate against Turkey's anti-terror campaign, the PKK started to recruit underage boys and girls, security sources told Anadolu Agency late 2018. The PKK, then, had a total of 679 "child terrorists" under its control.
Back in 2014, the terror group recruited over 300 children, but thanks to the Turkish state's successful anti-terror campaign, this figure dropped to 47 by 2019.
According to a recent Interior Ministry report, more and more PKK terrorists have been laying down their arms and surrendering amid rising pressure by the Turkish Armed Forces, aided by armed drones.
Apart from the military methods, Turkish security officials also use the persuasion method in which members of the terror group are convinced to lay down their weapons and yield to security forces. The Turkish state usually gets in touch with the terrorists' family members to help realize their surrender.
A total of 408 PKK terrorists have yielded since 2017 according to the Interior Ministry's database. These former terrorists are provided with much better living standards and are fully protected by the Turkish state.