Turkish Red Crescent making 8,000 tents for UN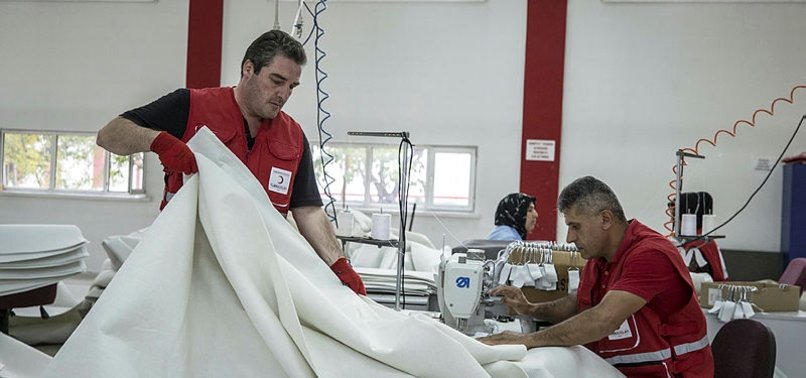 The Turkish Red Crescent will produce 8,000 tents for a UN aid body, the group's accommodation coordinator said on Wednesday.
Mehmet Eyyup Alper said the Turkish aid group initially planned to make 3,000 tents for the UN International Organization for Migration (IOM), but the number grew.
"We plan to produce 8,000 tents until our contact with the IOM ends at the beginning of next year," he added.
"Eight thousand tents can house 40,000 needy people or refugees," Alper said, adding that they can make 400 tents a day in case of disaster.
Stressing the Red Crescent's serious role in international disaster relief, Alper said it also provided shelter, food, and supplies after this September's devastating earthquake in Indonesia.
'Best tent system in the world for disasters'
According to Alper, the Turkish Crescent has developed the best tent model for disasters: "Our development efforts are still continuing. We use new materials produced by advanced technology instead of 100 percent cotton as in the past."
"The tents have two layers. In order to ensure heat isolation and air circulation, we design the top of the tent as PVC roof and fabric walls. We also have inner tents to provide a comfortable climate for people. Those tents are the most livable tents in the event of a disaster."
Alper also said the organization has sufficient stock to help in disasters outside Turkey.
The Turkish Red Crescent is the largest humanitarian organization in Turkey, with an international network to help other nations in need.