Memphis Grizzlies star Ja Morant suspended 25 games for second gun-related incident
The NBA has handed down a suspension of 25 games without pay to Ja Morant, the prominent player of the Memphis Grizzlies, following his appearance in a second video on social media where he was seen displaying a firearm.
Published June 16,2023
Subscribe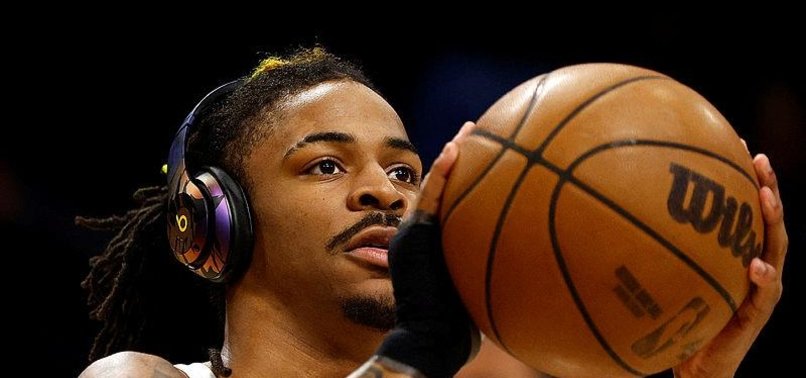 The NBA has suspended Memphis Grizzlies star Ja Morant for 25 games without pay for appearing in a second video on social media while brandishing a gun.

The league announced the punishment Friday in a statement, which also revealed that Morant's reinstatement will be contingent on completion of a program to address his repeated "destructive" behaviour off the court.

"The potential for other young people to emulate Ja's conduct is particularly concerning," NBA Commissioner Adam Silver said in a statement. "Under these circumstances, we believe a suspension of 25 games is appropriate and makes clear that engaging in reckless and irresponsible behaviour with guns will not be tolerated.

"For Ja, basketball needs to take a back seat at this time. Prior to his return to play, he will be required to formulate and fulfill a program with the league that directly addresses the circumstances that led him to repeat this destructive behavior."

Morant posed with a firearm for a social media live stream on May 13, less than two months after serving an eight-game suspension for posing with a gun for a video in a Denver nightclub on March 4.

Shortly after his suspension was announced, Morant released a statement.

"I've had time to reflect and I realize how much hurt I've caused. I want to apologize to the NBA, the Grizzlies, my teammates and the city of Memphis," the statement said.

"To Adam Silver, Zach Kleiman and Robert Pera - who gave me the opportunity to be a professional athlete and have supported me - I'm sorry for the harm I've done. To the kids who look up to me, I'm sorry for failing you as a role model. I promise I'm going to be better.

"I'm spending the offseason and my suspension continuing to work on my own mental health and decision making. I'm also going to be training so that I'm ready to go when I can be back on the court. I know my teammates are going to hold it down and I'm so sorry I won't be out there with you at the beginning of the season.

"I hope you'll give me the chance to prove to you over time I'm a better man than what I've been showing you."

After the first incident, Morant attended a counselling program in Florida and vowed to the public and to the league not to repeat his behaviour.

Silver had hinted publicly that the league had decided Morant's punishment two weeks ago, but the league chose to delay the announcement until after the NBA Finals.

After serving his eight-game ban in March, Morant was not voted to an All-NBA team despite an impressive season on the court. An All-NBA selection would have triggered an escalation to his designated rookie contract extension for an additional $38.9 million.

With the league's newly implemented games-played minimum for awards, Morant will be ineligible for an All-NBA team in 2023-24.