Turkish drivers 2nd in GT4 European Series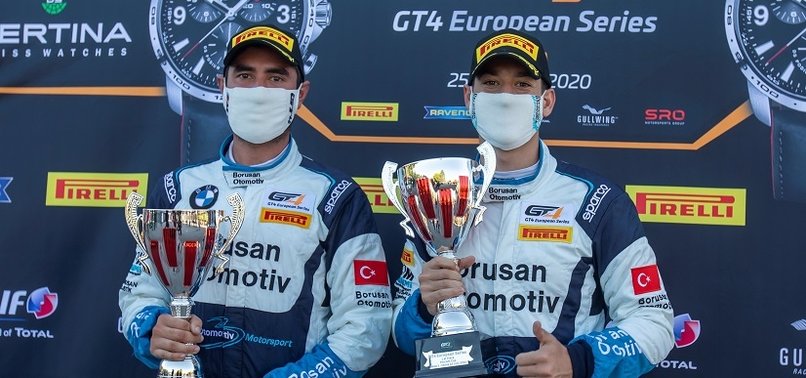 Turkey's young drivers Cem Bölükbaşı and Yağız Gedik came second in the GT4 European Series championship, and were fourth to cross the line at the 4.226-kilometer Misano World Circuit in Italy on Sunday.
Bölükbaşı was the team's driver during the first 30 minutes, who handed over the car to Gedik at the end of lap 18.
Danish racer Nicolaj Moller Madsen passed Gedik to take third place in the last minutes.
The Turkish drivers representing Borusan Otomotiv Motorsport BMW finished fourth. The duo had come third at the Imola circuit on July 26.
Mercedes' Lluc Ibanez and Xavier Lloveras won the race.
"It was a difficult race... we knew our first laps would be difficult, but still we managed not to lose many positions," Lloveras said in a statement.