Turkish wrestler Akgül comes second in World Wrestling Championships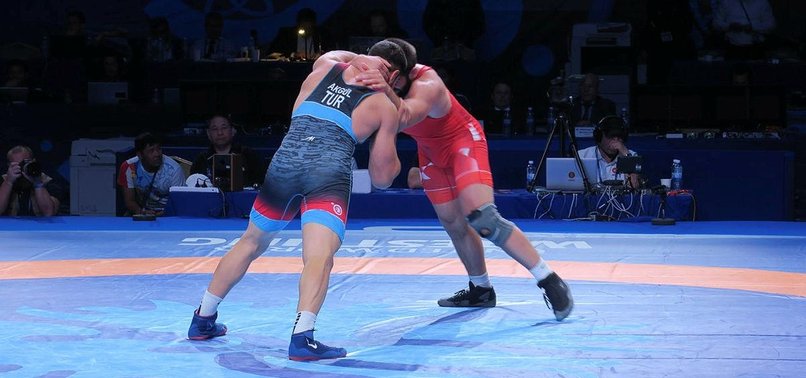 Turkish wrestler Taha Akgül won silver medal in the World Wrestling Championships after Saturday's loss against Georgia's Geno Petriashvili in men's freestyle 125 kg final.
Akgül, 28, lost the final in the Kazakh capital Nur-Sultan with a 6-6 tie over Petriashvili.
Akgül had the 6-4 lead against Petriashvili but the Georgian athlete earned the advantage points in the last few seconds to level the match at Barys Arena.
Despite the 6-6 tie, 25-year-old Petriashvili became the world champion in Nur-Sultan.
Meanwhile, Akgül had to return home with silver medal.
The World Wrestling Championships in Kazakhstan will run through Sept. 22.
Petriashvili won the World Wrestling Championships three times in a row as he previously became the world no. 1 in Paris (2017) and Budapest (2018).
The 2016 Summer Olympics gold medalist, Akgül had back-to-back world titles, Tashkent (2014) and Las Vegas (2015).
Akgül was decorated with silver medal in Paris as Petriashvili beat him in the 2017 final to get his maiden world title.
Even though Akgül lost Saturday's final in Nur-Sultan, he has already booked his place in the 2020 Summer Olympics in Tokyo.