Turkey topples Japan in basketball World Cup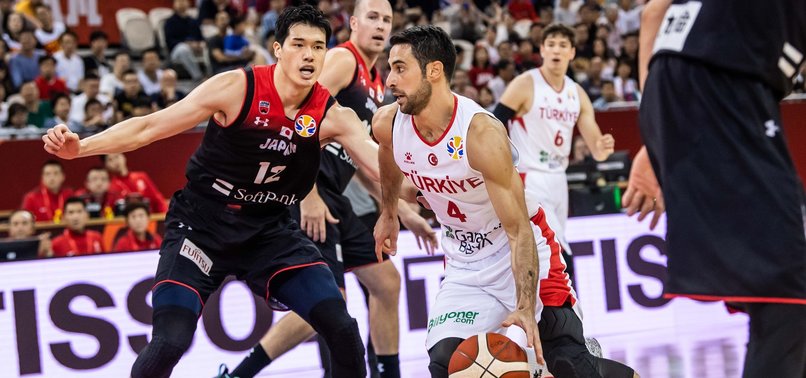 Turkey edged past Japan 86-67 in a 2019 FIBA Basketball World Cup match on Sunday.
Turkey got a good start to this year's World Cup in China, winning against Japan in the Group E match at the Shanghai Oriental Sports Center.
Turkish forward Ersan Ilyasova and shooting guard Melih Mahmutoğlu showed strong performances against Japan, scoring 17 points each. Ilyasova also took nine rebounds.
Turkish star Cedi Osman racked up 12 points for his team, and his teammate Furkan Korkmaz got 10.
On the other side, Japanese star Rui Hachimura and center Nick Fazekas got 15 points apiece.
Hachimura also grabbed seven rebounds.
In addition, Japan's shooting guard Daiki Tanaka and small forward Yuta Watanabe completed Sunday's showdown with 11 points each.
Turkey will meet the defending world champion U.S. in the next game on Tuesday.
The tournament is set to last through Sept. 15, bringing a record 32 countries together to compete for the title.
Joining the tournament for the fifth time, Turkey is in the same group as Japan, the U.S., and the Czech Republic.
In 2010, the Turkish basketball team posted their best World Cup tournament yet when they met the U.S. in the final. The U.S. won that game 81-64, with Turkey laying claim to the number two honors.
Sunday's results:
Group H:
Canada - Australia: 92-108
Group F:
New Zealand - Brazil: 94-102
Group E:
Turkey - Japan: 86-67