Published January 28,2018
Subscribe
Continuing its misinformation campaign about Turkey's counter-terrorist military operation in northwest Syria, the terrorist PYD/PKK has posted falsified photos from Ukraine, Yemen, and Libya to mislead the international public.
The terrorist group posted on social media an image of aircraft debris, claiming that it showed a Turkish military aircraft downed in Afrin, the focus of the current Turkish-led operation.


In fact, it showed debris from a Malaysian Airlines flight that crashed in Ukraine in July 2014.
Another picture posted on social media by PYD/PKK supporters allegedly shows children reacting to the Turkish operation.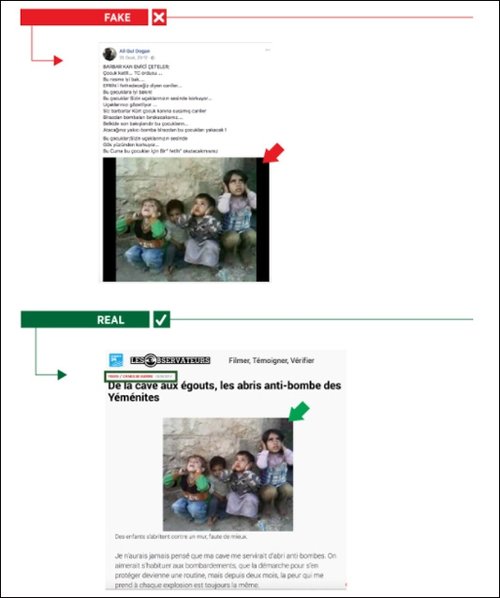 The image actually comes from war-torn Yemen, from May 18, 2015, showing children shielding their ears from the sounds of bomb raids.
The PYD/PKK also circulated another fake image allegedly showing damage from an attack by the YPG/PKK, the terrorist group's military branch.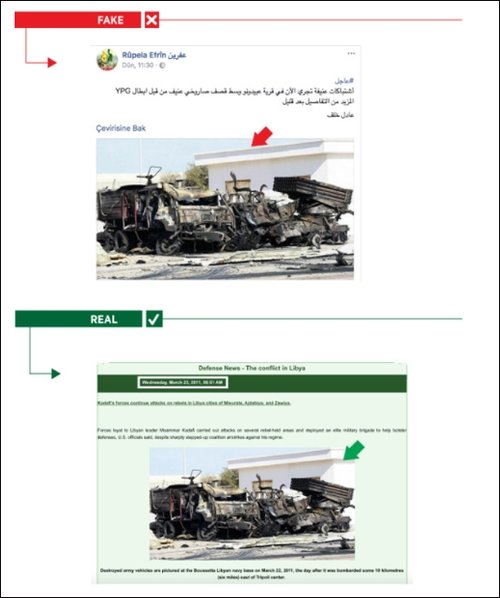 In actuality, the photo was taken on March 23, 2011 in Libya.
- CONTINUING SMEAR CAMPAIGN
These are only the latest examples of the PYD/PKK online misinformation campaign against the Turkish military and its Operation Olive Branch in Afrin.
The terror group has ordered supporters to share fake images and news online in an attempt to smear Turkey's ongoing counter-terrorist operation.
In the last several days, nearly a dozen pictures shared by pro-PYD/PKK accounts on social media turned out to be photos from years ago and thousands of miles away.
The photos preceded Operation Olive Branch and are completely unrelated.
After Anadolu Agency reported on them, some accounts posting such fake news and images were shut down.
Turkish presidential spokesman İbrahim Kalın last week warned against misinformation being spread about the operation, saying: "We call on the public, especially the media, to guard against provocative news, images, and rumors which have false, sham, and distorted contents."
Turkey launched Operation Olive Branch on Jan. 20 to remove PYD/PKK and Daesh terrorists from Afrin, northwestern Syria.
According to the Turkish General Staff, the operation aims to establish security and stability along Turkey's borders and the region as well as protect Syrians from terrorist oppression and cruelty.
The operation is being carried out under the framework of Turkey's rights based on international law, UN Security Council resolutions, its self-defense rights under the UN charter, and respect for Syria's territorial integrity, it said.
Afrin has been a major hideout for the PYD/PKK since July 2012 when the Assad regime in Syria left the city to the terror group without a fight.