NATO chief: Turkey, Greece start talks over Eeastern Mediterranean dispute
MAGAZINE
Agencies and A News
Published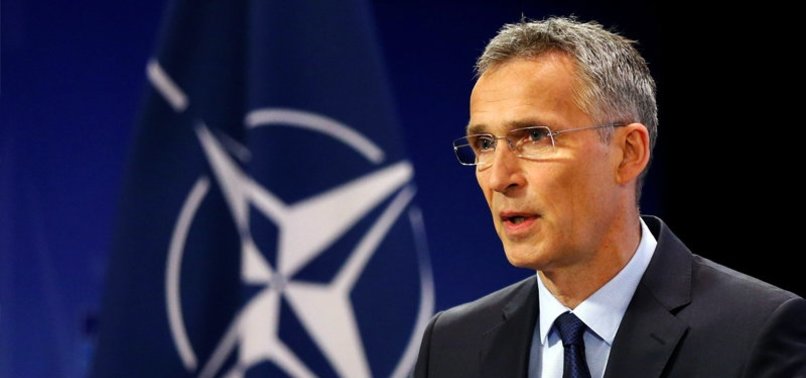 Talks have begun to resolve the dispute between Greece and Turkey over the Eastern Mediterranean, NATO chief Jens Stoltenberg said on Friday. "We believe that there is a need to have technical talks on how to develop enhanced mechanisms for deconfliction", the secretary-general said at a press conference following the meeting of NATO ambassadors.
Despite a denial from Greece, the chief of NATO said Friday that Greece and Turkey have started technical discussions aimed at reducing the risk of conflict or accidents amid military tensions between the allies over offshore energy resources in the eastern Mediterranean.
No agreement has been reached from the military-level talks, NATO Secretary General Jens Stoltenberg said.
Greece's foreign minister, meanwhile, headed to New York to discuss the regional dispute centered around maritime boundaries and drilling rights.
Neighbors and NATO allies Greece and Turkey have been locked for weeks in a tense standoff in the eastern Mediterranean, where Turkey is prospecting the seabed for energy reserves in an area Greece claims as its own continental shelf.
Ankara says it has every right to prospect there and accuses Greece of trying to grab an unfair share of maritime resources.
Stoltenberg announced Thursday that the two sides had agreed to start "technical talks" to reduce the risks of military "incidents and accidents."
But Athens quickly denied any such agreement, saying Turkey must first withdraw its ships from the area where it is carrying out gas and oil prospecting. Ankara said it backed Stoltenberg's initiative for military and technical talks and called on Greece to do the same.
On Friday, the NATO chief said Greek, Turkish and allied military officers had begun talks aimed at ensuring that some of the standoffs between the two countries' armed forces in the Mediterranean don't break out into open conflict. NATO officials said the first talks were held Thursday.
"As long as we have so many ships in the eastern Mediterranean, we believe that there is a need to have technical talks on how to develop enhanced mechanisms for deconfliction," Stoltenberg told reporters. "No agreement has been reached yet, but the talks have started."
While it's relatively rare for NATO to have to step in to reduce tensions between member nations, the military alliance has helped set up similar systems in the past, including communications hotlines for use in case of emergencies.
Stoltenberg underlined that the military-level talks are only aimed at avoiding any incident between Greece and Turkey and are very distinct from the diplomatic efforts to find a long-term solution to the standoff.
"These are technical talks rather than negotiations on the underlying dispute between Greece and Turkey and as such they are meant to complement, not replace, the efforts led by Germany for political mediation towards deescalation," he said.
Responding to Greece's denial, Turkish Foreign Minister Mevlüt Çavuşoğlu said on Friday: "It is noteworthy that Greece lied about NATO secretary general. They [Athens] initially agreed then told they did not. It is in fact Greece that is lying and not the secretary general."
"Greece once again showed they are not in favor of dialogue", he added.
Peter Stano, the European Commission's lead spokesman on foreign affairs, also highlighted the importance of negotiations on Friday.
"The only way forward is dialogue and engagement to bring tensions down," he told at the European Commission's daily news conference.
The bloc wishes to see talks between Greece and Turkey as soon as possible, he stated, pointing out that de-escalation of tensions serves the interest of Turkey, Greece, and the whole European Union.
Turkey resumed energy exploration earlier this month in the Eastern Mediterranean after Greece and Egypt signed a controversial maritime delimitation deal.
Greece and other countries have tried to box in Turkey's maritime territory and energy exploration rights, despite no country having a longer coastline on the Mediterranean.
Turkey has consistently opposed Greek efforts to declare a huge exclusive economic zone, violating the interests of Turkey, the country with the longest coastline in the Mediterranean.
Ankara has also said energy resources near the island of Cyprus must be shared fairly between the Turkish Republic of Northern Cyprus (TRNC) -- which has issued Turkish state oil company Turkish Petroleum a license -- and the Greek Cypriot administration of Southern Cyprus.