Turkish, Pakistani actors collaborate for historic film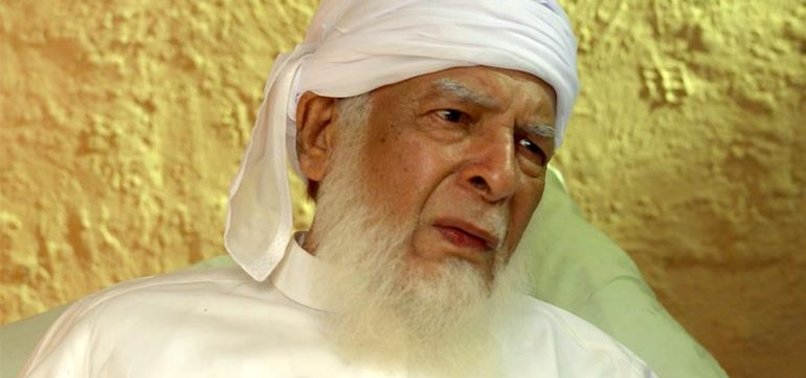 Actors from Pakistan and Turkey will star in an upcoming film highlighting the role Muslims from the subcontinent played in Turkey's struggle against imperial forces.
"Bear Witness (Şahit Ol)" depicts the era of 1920s when the region constituting India and Pakistan was ruled by the British. It revolves around the historic Khilafat Movement launched by the Muslims of this region to save Turkey from the imperial powers.
Tahir Mahmood, writer and director, told reporters at a briefing in Karachi that the shooting will start in October and the movie will be released in March of next year.
"The film pays rich tribute to the unsung heroes of Pakistan Movement, Gazi Mustafa Kamal Atatürk and the brave Turkish nation," said Mahmood, who is also a Foreign Ministry official who recently served at the Pakistan Embassy in Ankara.
The film will be originally shot in Urdu and later dubbed in Turkish.
"This film will be a source of further strengthening the people to people bonds between Pakistan and Turkey as it will tell Turkish audience what our forefathers went through while helping their Turkish brothers and sisters," he said.
Mahmood hoped that screening of the film in Turkey would pave the way for Pakistani movies and dramas in the Turkish film and drama industry.
Sharing his personal experience, Pakistan's legendary actor Qavi Khan said that bonds between Pakistan and Turkey were stronger than those between any other nations.
"This project is aimed at telling our younger generation about the history of these bonds. I assure you that it will be a hit and live up to the expectations of movie lovers."
Turkish actor Mert Sişmanlar, who is playing a key role in the film, shared his excitement in a video message saying: "I am excited to act in a movie like this which depicts the historical relations between Pakistan and Turkey."
On a lighter note, he said he was having difficulty in memorizing and pronouncing dialogues in Urdu but was working hard to meet the challenge.
The cast of this film includes Qavi Khan, Emmad Irfani, Ghana Ali, Rabya Kulsoom, Rehan Nazim, Faisal Imtiaz and others.