Gül Baba tomb becomes popular destination in Hungarian capital Budapest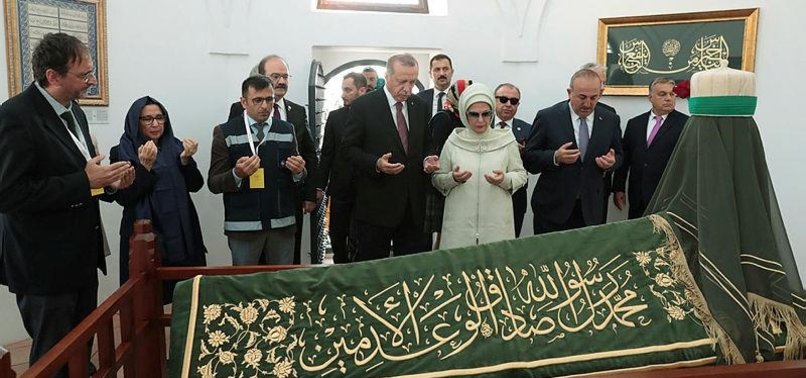 The Tomb of Gül Baba -- 16th century Ottoman dervish -- is attracting plenty of visitors in the Hungarian capital Budapest.
Opened in 2018 after a joint renovation project of Turkey and Hungary, nearly 7,000 visitors visited the tomb last month, according to a statement issued by the Gül Baba Foundation.
The statement said while majority of the visitors were Hungarians, nearly 40% were foreigners, especially Turks.
The Foundation further stated that the visitors are not only getting an opportunity to learn about the era that Gül Baba lived, but are also getting a toast about Turkish - Hungarian relations.
Gül Baba -- which means Father of Roses -- was an Ottoman Bektashi dervish poet and a companion of Sultan Suleyman the Magnificent-the tenth and longest-reigning Sultan of the Ottoman Empire from 1520-1566.
Gül Baba died in 1541 in Budapest, when the region was under the Ottoman rule. His octagonal tomb was built three years later in Rozsadomb (Rose Hill).
The structure was restored after a protocol was signed between Turkey and Hungary in 2014.