Germany returns painting stolen by Nazis during WWII to Florence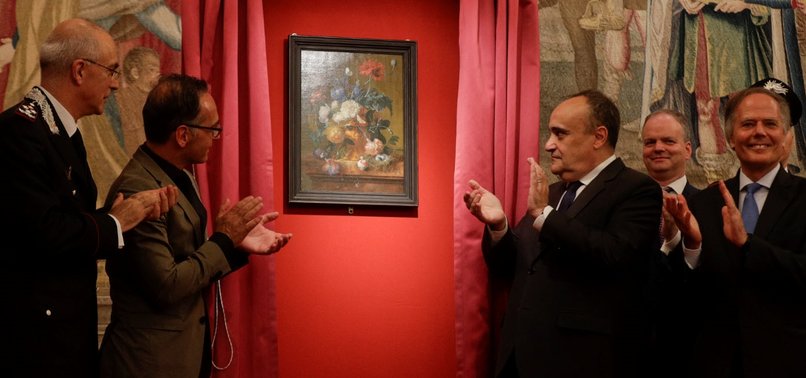 German Foreign Minister Heiko Maas was in Florence on Friday to return a painting stolen by occupying Nazi troops during World War II.
"Vase of Flowers" by Dutch painter Jan van Huysum (1682-1749), part of the collection of the Uffizi Galleries, disappeared in 1944 and was presumed lost for decades.
"It's the happy ending to an involuntary, long trip," Maas said in a solemn ceremony at Palazzo Pitti, part of the Uffizi museum complex. "This painting belongs here," he added.
"Today in Florence we wrote a beautiful chapter of cultural diplomacy between Italy and Germany, two founding members of the EU," Italian Culture Minister Alberto Bonisoli, who was also present, tweeted.
"Vase of Flowers" reappeared in Germany only in 1991, when a German family who insisted it had acquired it legitimately tried to sell it at an auction house.
Italian and German authorities then cooperated to return the picture to the Uffizi. The head of the museum, German-born Eike Schmidt, said earlier this year it was a "moral obligation" for Germany.
The value of the artwork is unknown. Van Huysum is considered a master of still life painting.