Bulgaria returns 63 historic artefacts to Turkey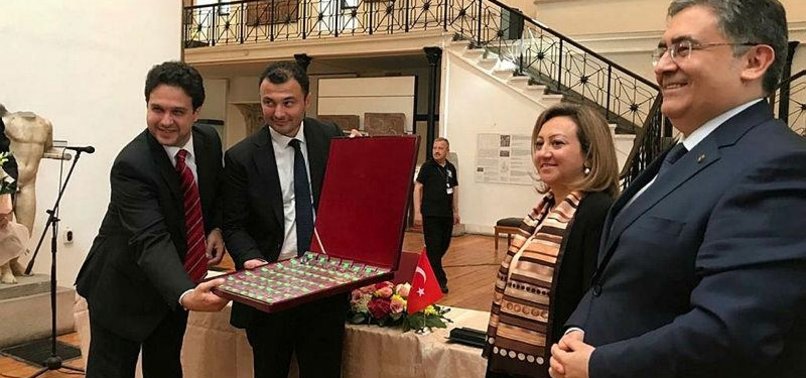 Bulgaria has returned 63 historic artefacts to Turkey as part of the bilateral agreement on fighting cultural assets smuggling, said a statement by the Turkish Culture and Tourism Ministry on Friday.
The statement said the artefacts were seized in 2016.
The artefacts were received by Turkish Deputy Minister of Culture and Tourism Özgül Özkan Yavuz at a ceremony held in Sofia National Archaeology Museum in the Bulgarian capital.
Speaking at the ceremony, Yavuz thanked Bulgarian Culture Minister Boil Banov and museum experts.
Yavuz said Turkey also expects the return of other seized artefacts by Bulgaria.
The artefacts returned to Turkey included 56 coins, 6 bronze appliques and a bronze fibula.