Muslims observing holy night of Raghaib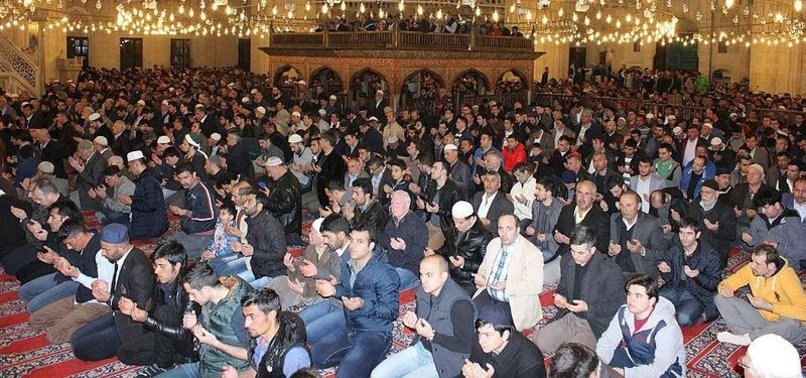 The Muslim holy night of Laylat al-Raghaib will be observed across Turkey on Thursday, marking the beginning of three holy months on the Islamic Hijri calendar: Rajab, Sha'ban, and Ramadan.
Raghaib, the first Thursday night of the Islamic month of Rajab, comes from the root "regabe" in Arabic, which means to desire, seek, or tend towards.
It is marked on the Thursday night preceding the first Friday in the Islamic month of Rajab. Muslims perform special prayers on this night and read out from the holy Quran.
On its website, Turkey's Religious Affairs Directorate (Diyanet), describes the three sacred months as a "season for blessings" and a "door opening to many opportunities for Muslims."
"We should turn such days and nights into opportunities to win Allah's approval, so long as our efforts in this regard do not discontinue once this time passes," it says.
The Diyanet urged Muslims to "seek opportunities to do good deeds more than ever in these three sacred months full of compassion and mercy."
In a statement, Ali Erbaş, head of the Diyanet, said holy days and nights are "important opportunities to review our responsibilities to our Lord, to the environment, and to all the creatures, and to make a new beginning for a better life."
In his statement, Erbaş voiced his wish that the holy night of Raghaib and the three sacred months will cement unity among Muslims and peace for all humanity.