Aug. 10 economic attack against Turkey planned in foreign capital, Minister Albayrak says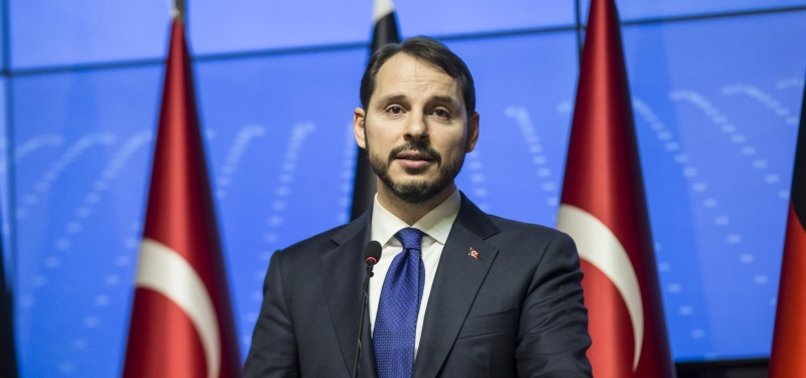 Treasury and Finance Minister Berat Albayrak reassured investors and markets Tuesday, saying Turkey's economy was strong enough to withstand economic attacks and the country eyes a better and stronger fiscal year in 2019.
Speaking at the presentation of the government's plans and budget for 2019, Albayrak touched on a range of topics, including economic developments related to the fluctuations in exchange rates
"Those who planned the August 10 attack have hit a wall. We encountered an attack not even seen on September 12 [referring to 1980 military coup in Turkey]. There is no problem Turkey cannot overcome. Turkey has left all these currency, interest and inflation rate attacks behind," he said.
The minister added that the Aug. 10 attack had been planned in a foreign capital.
On Aug. 10, the Turkish lira dropped as much as 18 percent against the U.S. dollar at one point during the day, reaching the height of its sell-off this year.
Stating that the country has entered a period of normalization since the beginning of October, Albayrak said 2019 will be a year in which the markets' confidence in Turkey will be restored.
As a result of the government's expansive efforts to mitigate inflation and economic rebalancing, the Turkish economy is expected to see inflation drop in the upcoming period. In September, inflation hit 24.52 percent on a year-on-year basis, up 6.3 percent from the previous month, according to the Turkish Statistical Institute (TurkStat).

According to the 2019 program, monetary policy will be strengthened in coordination with fiscal policy by conducting it in line with inflation targeting in a way that also respects financial stability. With the measures to be taken, it is aimed to bring down consumer inflation to 15.9 percent by the end of 2019.